by Ben Daniels (Admin) on Jun.05, 2015, under CMNM
Lucas is about to join the boy choir and has been given a special suit just for that occasion. An older gentleman seems to be trying to measure some distance between Lucas' leg and crotch, but his pervy hand often touches Lucas' private parts! Imagine that!
Lucas is now torn between feelings of being super proud as a member of the official boy choir and feelings of shame and complete embarrassment as these demonstrably pervy men seem to want to touch his beloved male genitals. There's obviously no higher justice in this world because it's not fair that this long awaited and long cherished moment should suddenly turn into something so dirty, worldly and horny. Furthermore, the pervy men don't stop at just touching him – they whip out their big hard cocks and start stroking them only a few centimeters in front of the boy's astonished, innocent face. No wonder that he's unable to achieve his usual, melodious voice now.
He shouldn't be distressed about this too much, though. The pervy gentlemen have a solution to the problem in their pants, and I'm pretty sure we'll be able to watch the sequel to the story, in which the hung clothed gentlemen will attempt to clear the boy's throat using some rather unusual methods.
Check out these pervy men's wanton adventures in their whole videos in HD quality at CMNM.
Clothed Male / Naked Male (CMNM) is a superhot porn site where Nervous straight guys get stripped naked, groped and violated by fully clothed men.
There's nothing better than stripping straight lads completely nude, putting their bodies on display, and teaching them exactly how to submit! When they are in such a submissive position, one would be crazy not to use the opportunity and jerk them off!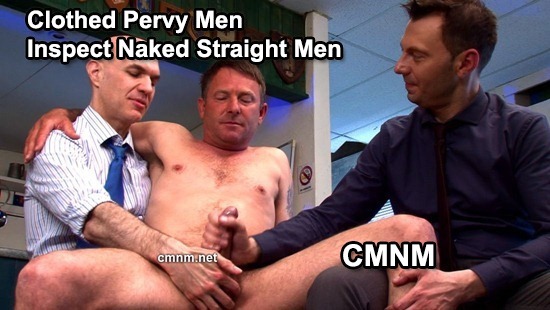 :choir boy, erection, Fingering Ass, forced blowjob, handsome, huge cocks, innocent look, Lucas, pervy men