by Ben Daniels (Admin) on Mar.29, 2016, under Str8 to Gay
Jordan Boss plays a horny gay bottom boy who is in the never-ending quest for new straight men who would be willing to pound his ass hard. Well, today he came across married stud Dennis West in the online ads and couldn't resist getting in touch with Dennis.
However, being a straight man Dennis wanted to meet with a woman, so when Jordan contacted him, Jordan had to pretend he's a woman. Things would get a lot harder for Jordan when Dennis demanded to video chat with the supposed female, but Jordan pulled out a rabbit out of his hat again and found an unsuspecting woman who was walking by him in the park to catch her on the camera. Instead of him, Dennis saw the woman from the park.
And then finally, when instead of that hot woman Jordan appears on Dennis' doorstep, Dennis is shocked and can't believe he's been tricked so thoroughly. But Jordan manages to persuade him that experimentation with new things in sex is a good thing and that he's got a good opportunity with him now… how about showing dicks to each other? The classic thing between males, even those that consider themselves heterosexual, is to compare their dicks among themselves. Always did that, always will. Dennis is intrigued and can't refuse such an offer. His dick gets hard in no time, even before he manages to unbutton his jeans…
Of course, Dennis took good care of Jordan's ass, just as Jordan expected. Nothing quite like finding a good straight daddy to take care of your ass, eh?
Preview video:
Click here to watch their entire video in perfect HD quality at Str8 to Gay!
Str8 to gay is a new site – a part of the MEN.COM family of sites – that explores situations when a straight guy is dissatisfied with his girl or wife. Would his gay buddy do a better job where his wife has failed? Of course he would!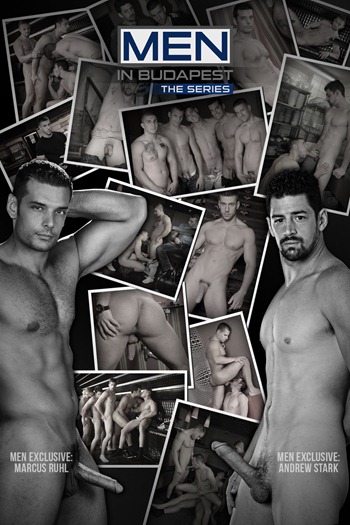 :beard, big cock, blowjob, Dennis West, experimenting with guys, hardcore fucking, Jordan Boss, muscled, perfect chest, ripped, stiff cock, straight to gay, thick cock