by Ben Daniels (Admin) on Jun.06, 2016, under SpunkWorthy
We are not quite sure who sent Dustin to us, whether it was a fan of Spunkworthy or a model of ours who already appeared on the site but wanted to remain anonymous… in any case we're going to be forever grateful to that person because Dustin looks just like young Clark Kent.
Dustin is only 23 years old, a former marine and in a pretty good shape. You can imagine how much his girlfriend was unpleasantly shocked and embarrassed when he told her he fancied the idea of droppin' trou for some easy cash. Luckily, she's a smart girl and soon enough she had a change of heart and began to actually like the idea when he told her all the details about how the shoot should look like.
"I wasn't sure if it'd be okay," Dustin said when he appeared on our doorstep, "but she wanted to come along and watch."
And she also told him to leave all his body hair intact because she prefers him that way – definitely a smart girl with a fine taste in men.
Perhaps understandably, Dustin was a little nervous about getting naked in front of the camera for the first time. His greatest fear was that he couldn't get it up in such circumstances, but his dick didn't care about that – as soon as be whipped it out of his jeans it rose to the occasion and remained upright like a rocket.
In order to ensure a good cumshot, Dustin abstained from ejaculation for an entire week before the shoot. Even when he had sex with his girlfriend he didn't go all the way. ("She knew why", he added with a slight grin.)
And his plan turned out to be successful. Although the squirts didn't shoot that far, the volume was really impressive and in the end his entire stomach was covered with a thick layer of jizz.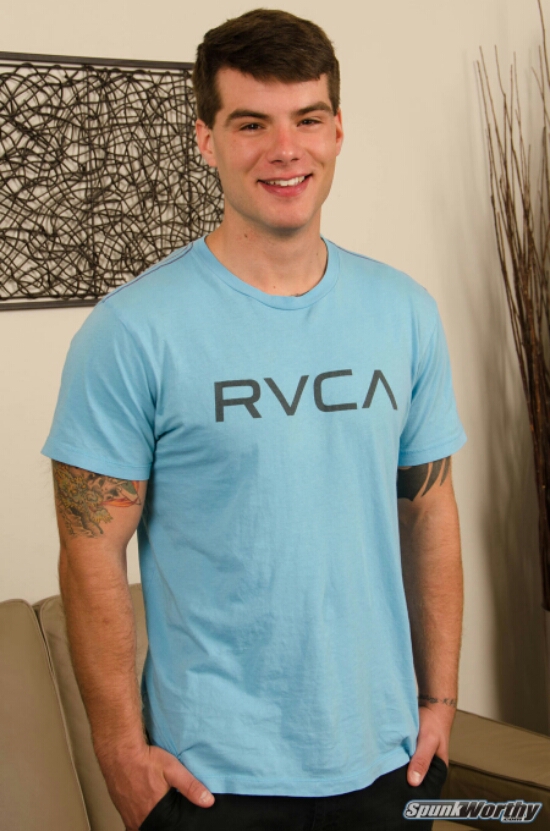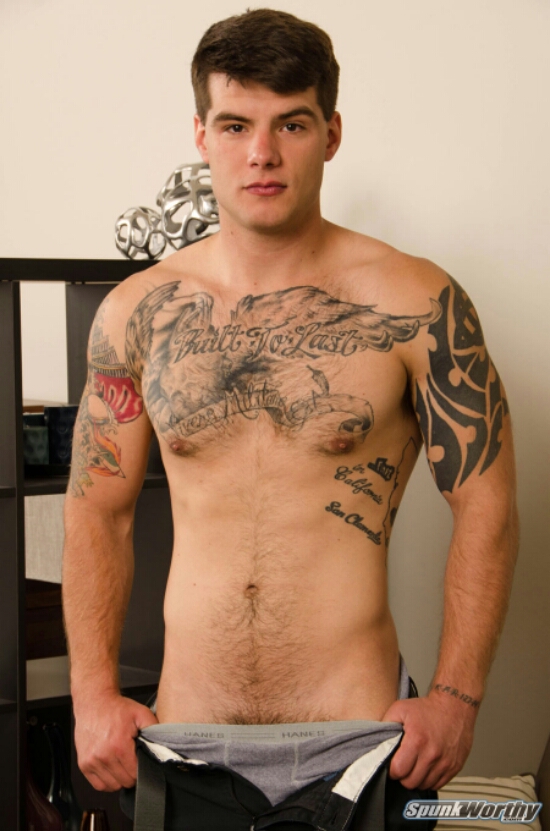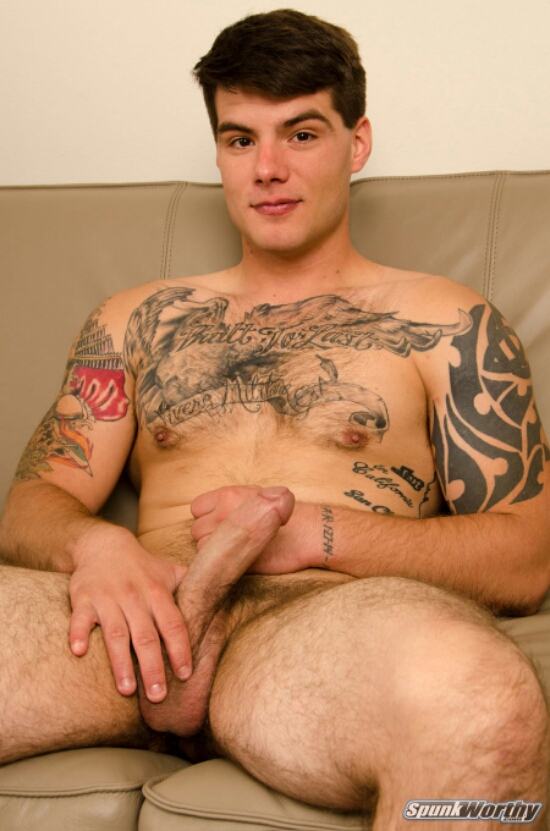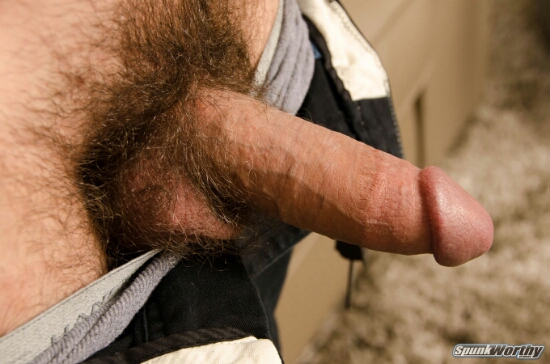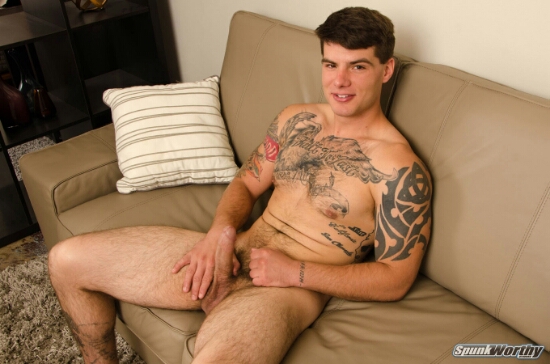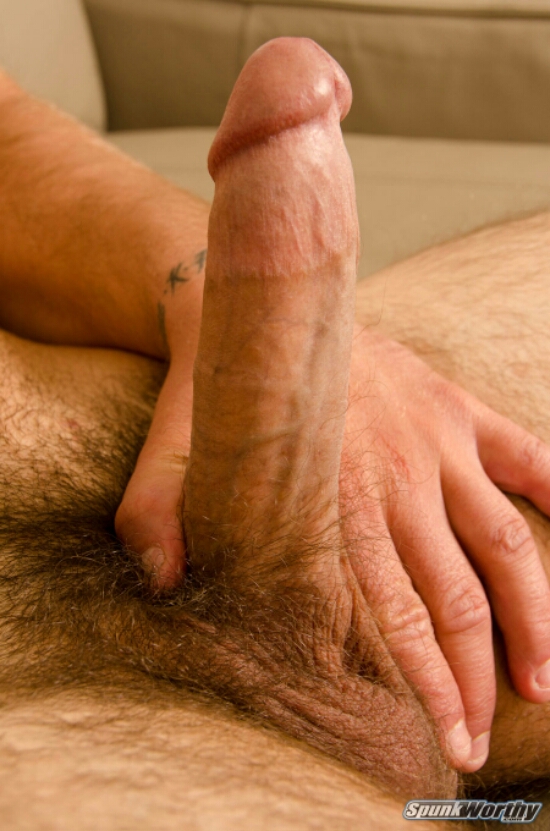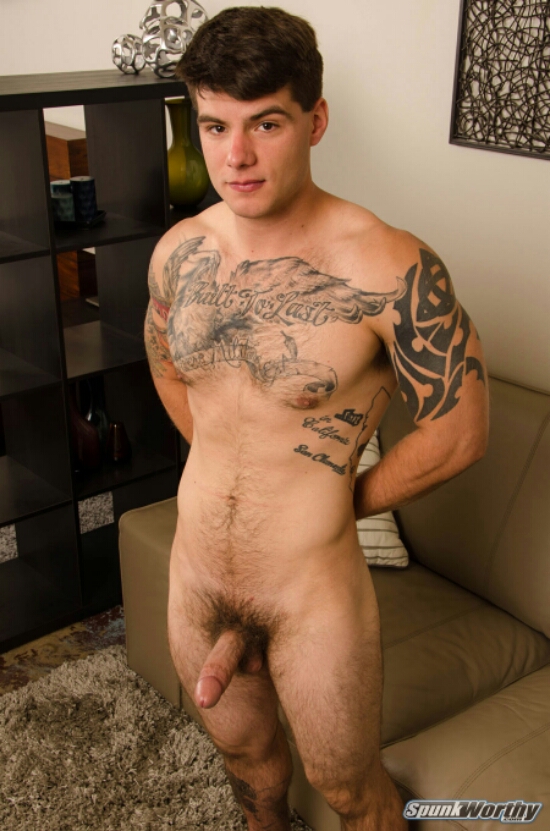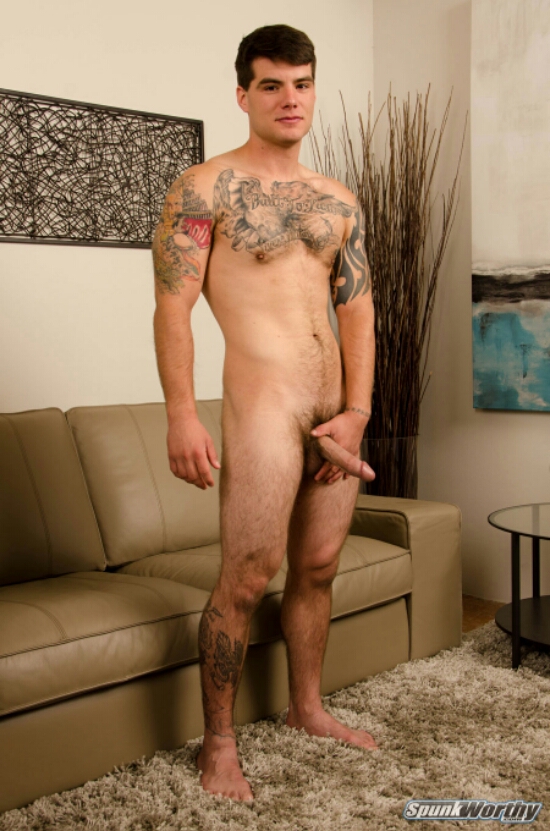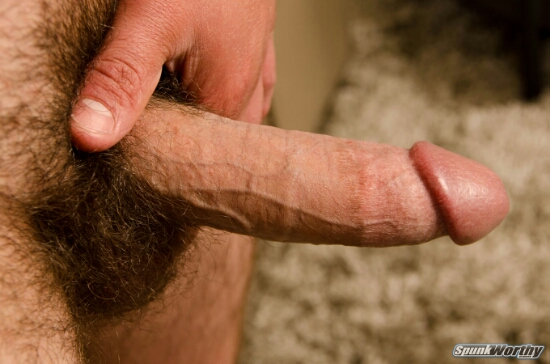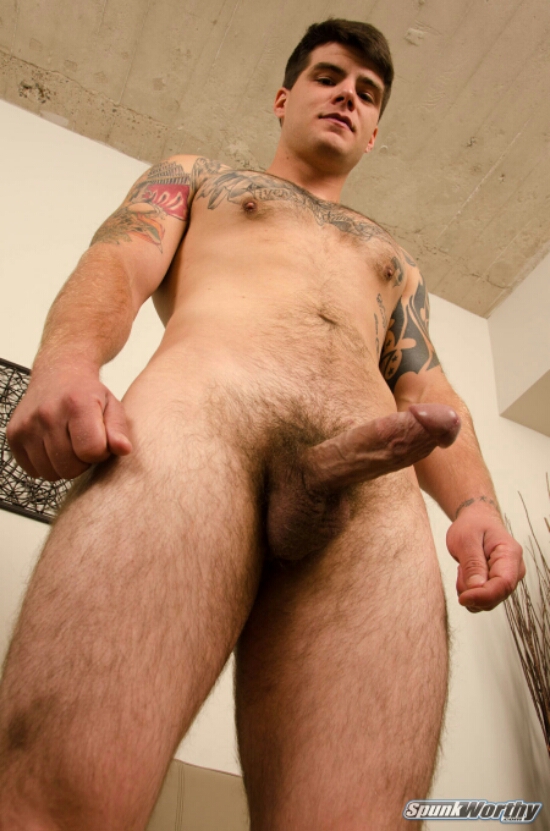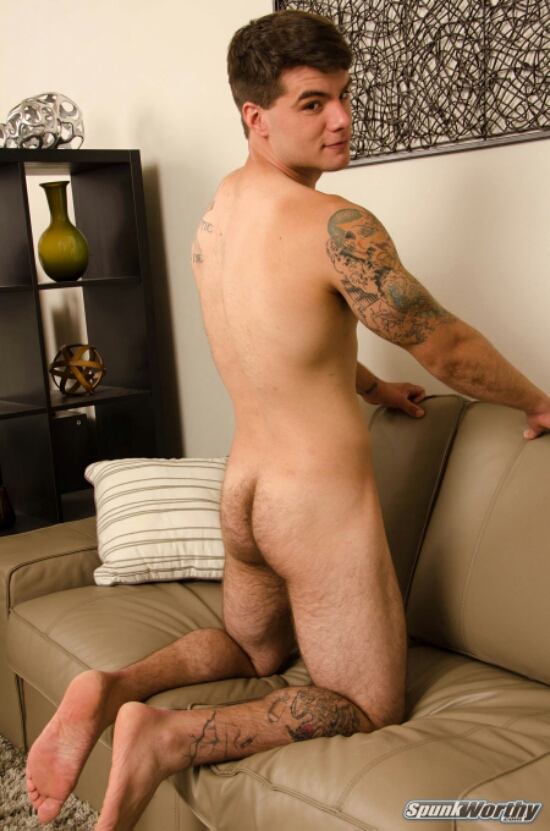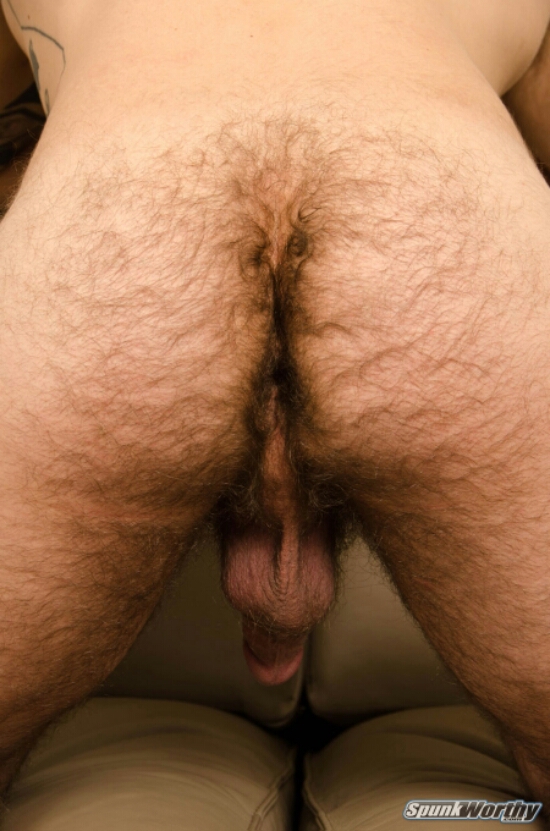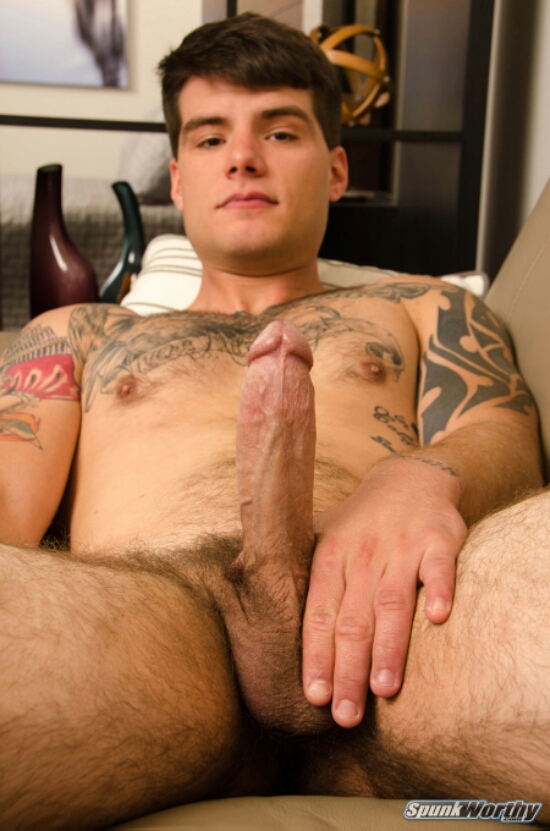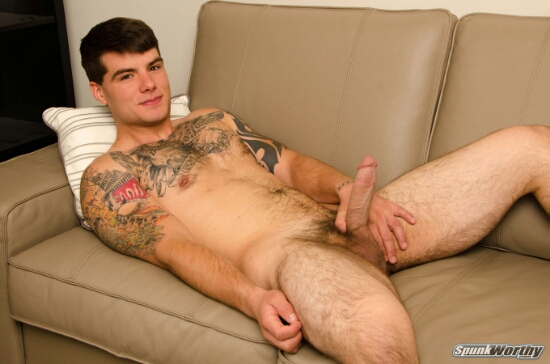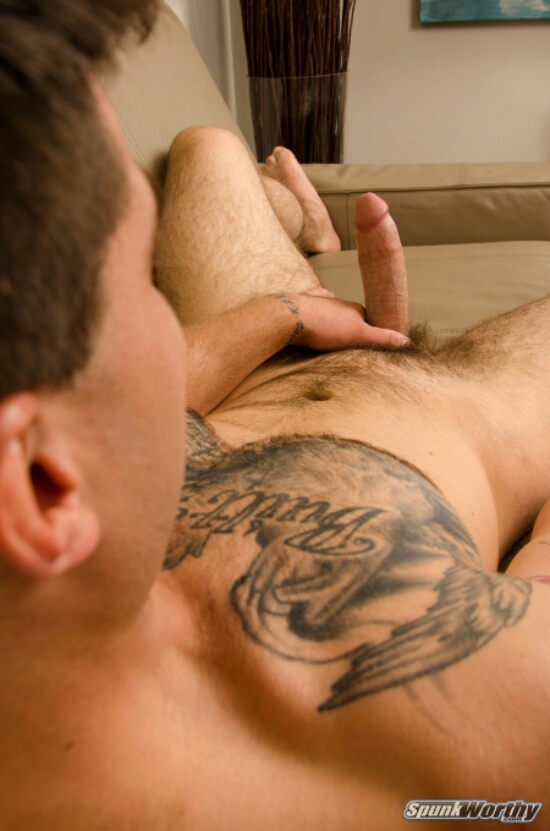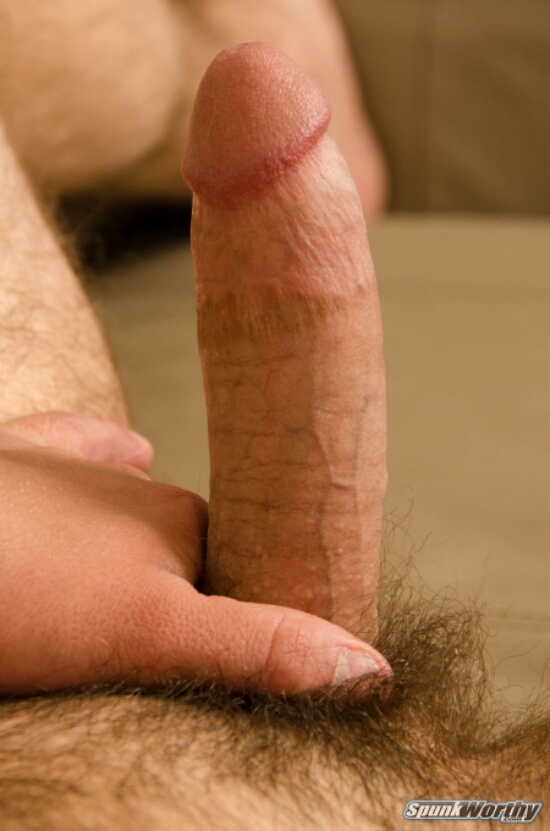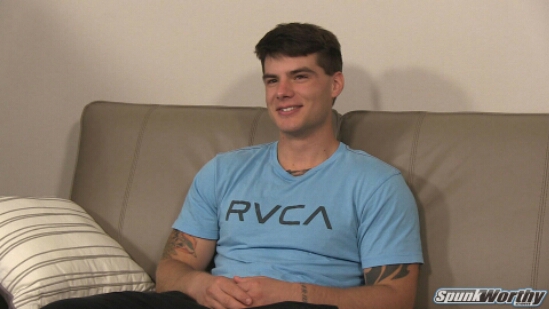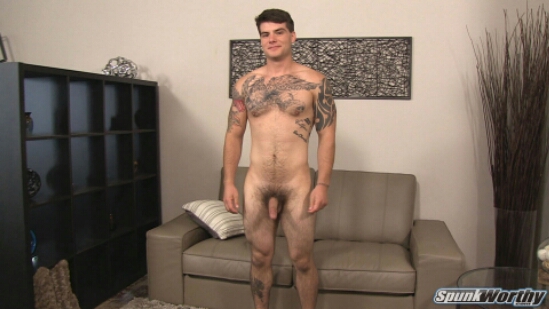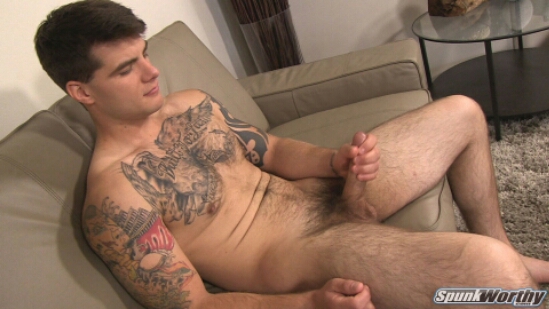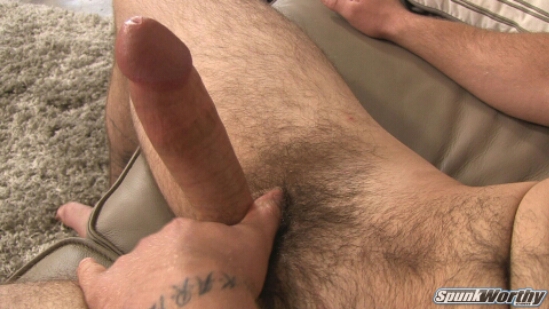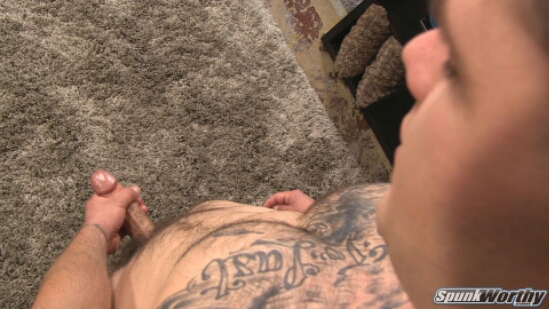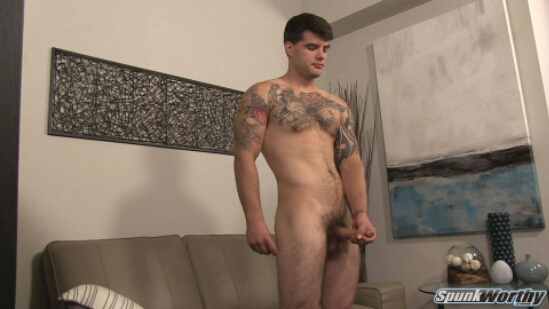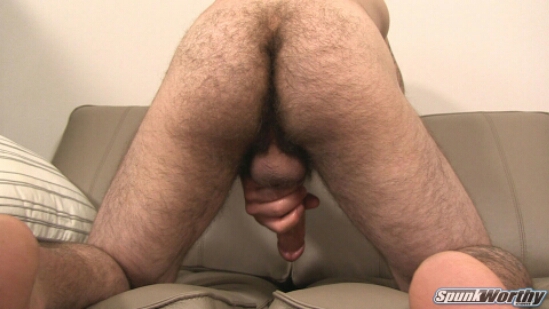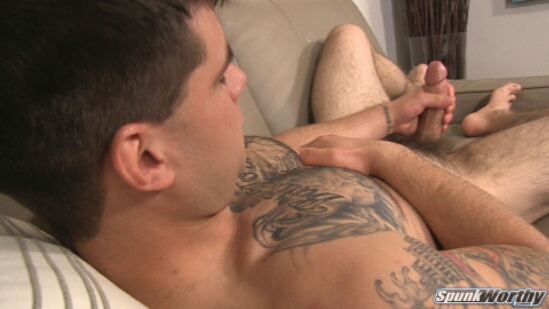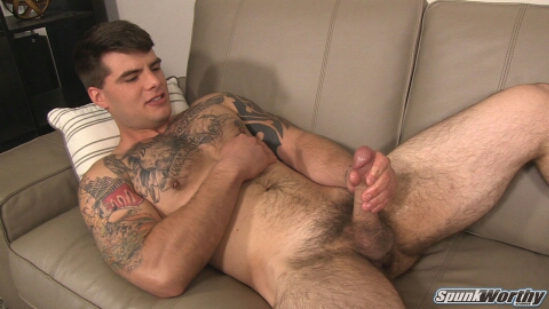 Preview video:
Click here to watch and download his entire video in HD quality at SpunkWorthy!
SpunkWorthy is a great porn site that features younger straight amateur dudes. Lots of truly straight military guys doing gay for pay only once or a few times! This site is usually the first and only place where you'll see these bad boys, so don't miss out!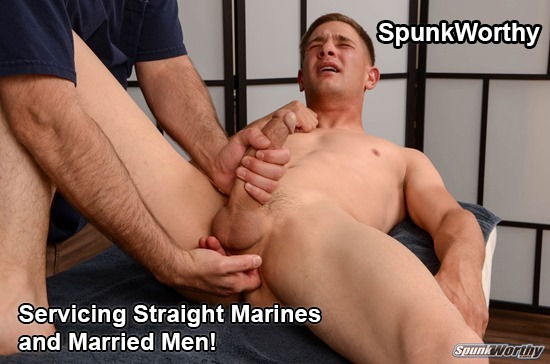 :big cumshot, big dick, Dustin, hairy, handsome, jerking off, military men, smile, straight men