by Ben Daniels (Admin) on Apr.21, 2018, under CMNM
CMNM's rugby players are a little nervous before an important game. Namely, they will play against their biggest rival – Wakely RFC. Matt is one of CMNM's best and most important players, and in the past few days he's been having issues with the knotted muscles which he got from straining too much during training.
Matt feels the strongest tension and pain in his groin and haunches. The team's management can't just watch Matt's troubles complacently, and they decide it's time to do something about it. The team's management is fully committed to creating a brotherly spirit among its players!
Check out these pervy men's wanton adventures in their whole videos in HD quality at CMNM.
Clothed Male / Naked Male (CMNM) is a hot porn site where Nervous straight guys get stripped naked, groped and violated by fully clothed men.
There's nothing better than stripping straight lads completely nude, putting their bodies on display, and teaching them exactly how to submit! When they are in such a submissive position, one would be crazy not to use the opportunity and jerk them off.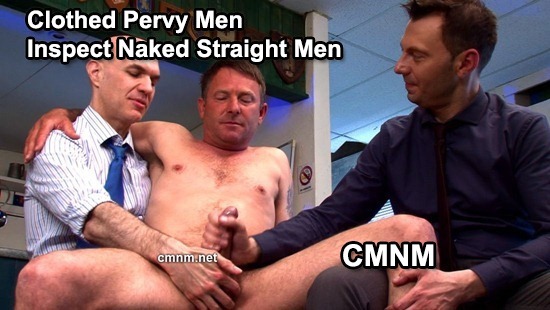 :big dicks, clothed male naked male, handjob, massage, Matt, rugby player