Check out this young straight man! He recently moved to Prague because the jobs he had in the small town where he's from were complete and utter shit. Not only was he terribly bored, but the pay was bad, too. He figured that the chances for finding a better paid job would be better in a big town like Prague, but he had no clear idea what exactly to do, or to apply for. He had a vague idea about wanting to be a model, or an extra, but he couldn't find such jobs, either. At last, he found a job in a warehouse, which wasn't anything special but the salary was decent.
The job interviewer laid out the situation and you could tell that this dude was interested in the job, but the mediation fee sounded like too much. Thankfully, the job interviewer was happy to give him a big discount if he agreed to get naked and have some fun with him. You can easily see for yourself that this provincial guy is a real big stud. He's something special. Not only is he very tall and muscular, his cock is also really big and thick. And how can we forget to mention his balls – I don't think I've seen bigger balls in my life! You can hardly fit them into a big male hand.
Although somewhat sheepish in the beginning, this big masculine stud started to enjoy the fucking pretty fast, and eventually he shot a big load all over himself! A man's gotta do what a man's gotta do, I guess! Check that out on BigStr, under the section Dirty Scout.
Preview video: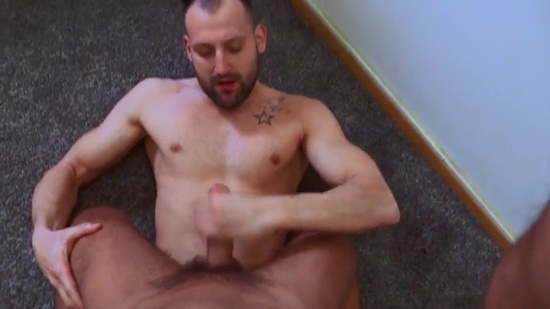 Click here to watch or download his entire video in HD quality at BigStr!