Here are two hot straight guys that caught my attention as I was browsing the latest porn updates today: Jason Stromm and John Anders.
The first video is Jason Stromm's self-made jerkoff video. First he shows off his amazing muscular body for the camera. He's a really strong and ripped guy, and he sports a lot of tattoos as well. He's especially fond of showing off his hot muscular ass – and it's easy to see why when he does that! He lies down, still touching himself and admiring his own big muscles. Then he starts to slowly stroke his nice sizable dick.
*****
The second straight stud is called John Anders. He's also a big dude, with strong, powerful muscles all over his tall body. He sports a big, masculine beard, so you know he's a real badass! He wakes up in the morning, feeling rather horny but at the same time he needs to take a pee. So he goes to the toilet and takes a leak. We can see his rather long, semi-hard dick. Within seconds that dick is fully hard and John starts manhandling it, and slapping his thighs and the toilet seat with his weapon! After some more time we can enjoy watching his glorious cumshot.
Jason Stromm
John Anders
Preview videos: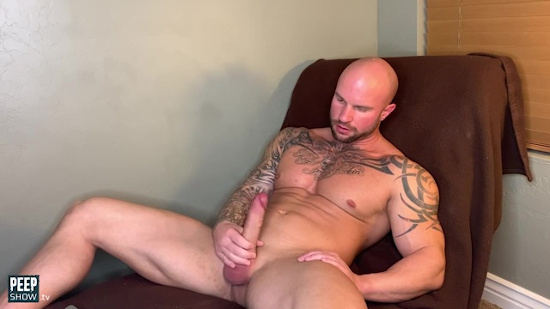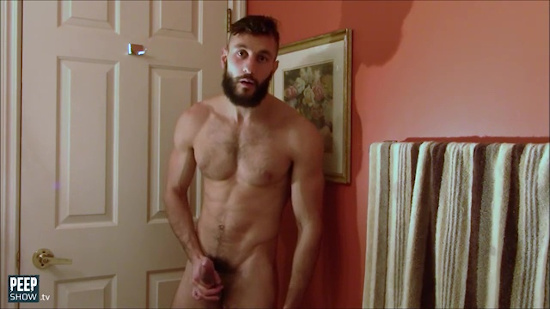 Click here to watch their entire videos in HD quality at Peepshow TV!