Today we're going to take a closer look at four hot straight English guys: Troy Chester, Bailey Johnson, Rich Wills, and Hamilton Ross.
First we have strong muscular stud Troy Chester. We already saw this guy once (see his previous appearance here), but this time we're going to take a closer look at this amazing young stud. His body is hairy and ripped with amazing tight abs, big chest and strong arms! This is actually his first proper video and we think he did a great job at showing off his sexy masculine body for the camera. After some time, Troy whips out his soft cock and plays with it until it's rock hard! And damn… that's really one huge dick when it gets hard… it's enormous! Troy passionately strokes his dick until he finally shoots an explosive load all over the floor! What a lovely big mess on the floor! That was fantastic, Troy, and we hope to see you many more times in the future!
*****
Next, we have another hairy and muscular straight stud – Bailey Johnson! He was very enthusiastic about this opportunity to show off his hot body, hairy chest and hairy legs for the camera. In the beginning, we can enjoy watching him as he does calisthenics to get the blood running… and soon enough he whips out his soft cock! After some more showing off, teasing and playfulness, Bailey's cock is semi-hard and growing. He stroked his cock for our viewing pleasure in several positions, including on the floor. When he sat on the floor, he focused solely on stroking his cock and wanked it really hard. When he was about to cum, his cock got hard as rock, and several moments later he unleashed a torrent of jizz all over his hairy bush. Bailey is also a keeper!
*****
Rich Wills is an old friend of ours. This muscular, strong and handsome man is back this week with his self-made home video that he made when he was alone recently. Rich gets in the bathtub and gets fully naked, then enjoys a soapy, foamy water and slowly rubs his big uncut dick. His cock reacts swiftly, and starts to grow bigger and to get harder with each and every Rich's stroke. Soon enough, Rich sports a massive hard erection that looks great on his strong muscular body – especially in the bathtub! Rich takes his time to show off his body from all angles, and then gets back to stroking his cock until he shoots a massive load of cum that sprays everywhere!
*****
Hamilton is a sexy, cheeky and confident young straight man. This was his very first video on a porn site. Hamilton has a cheeky smile, and his body is deliciously hairy with strong footballer legs. We got the impression he really enjoyed showing off his manly assets for the camera. He takes off his clothes and starts teasing us with his uncut dick. Soon enough, it's quite hard and it's quite a chunky cock, too! Hamilton didn't mind showing off his hairy asshole, too. Finally, he sits on a football and starts jerking off until he's fully hard. He gets serious about wanking and soon enough he shoots a big stream of jizz!
Troy Chester
Bailey Johnson
Rich Wills
Hamilton Ross
Preview videos: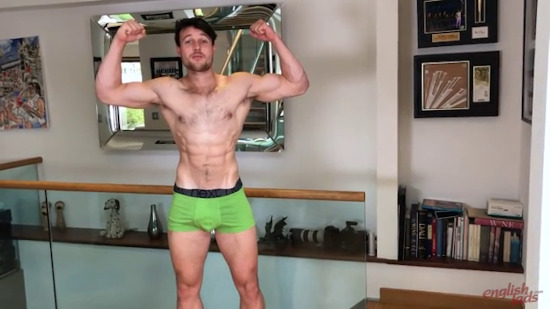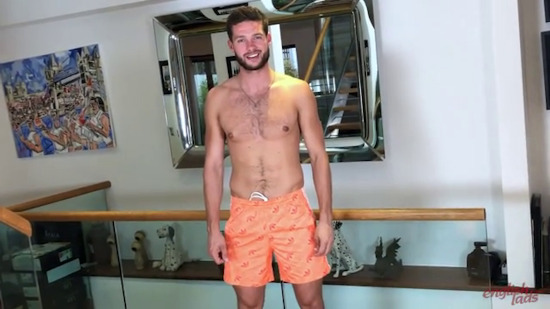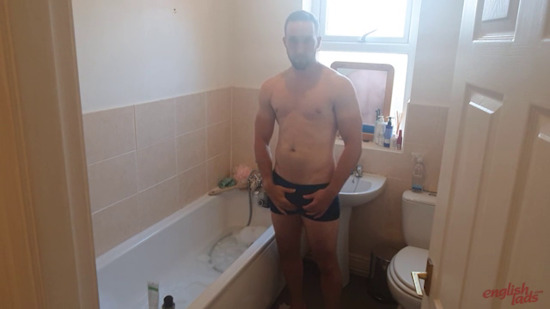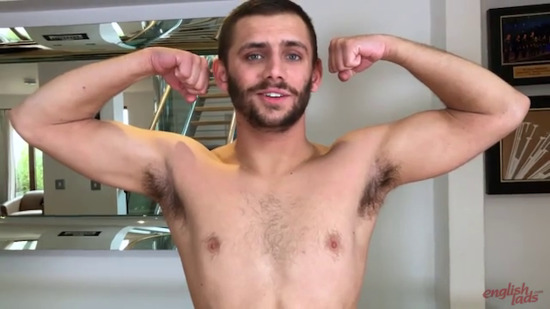 Click here to download their entire videos in perfect HD quality at EnglishLads!
English Lads is a fantastic site with loads of very manly, straight lads from England who love to show off and jerk off for the camera.  The guys that appear here are usually not found on any other site, so the content is quite exclusive. All movies are in HD quality.