Today we're going to take a closer look at five hot English straight guys: Troy Chester, Joe Fitzpatrick, Ethan Williams, Carter Lewis and Dustin Bronson.
Troy Chester is a young sexy dude with an amazingly hot, muscular body. His muscles are big and well-defined. He is very much into sports, and leads an active type of life. We were kind of expecting to see that he's well-endowed in the dick department as well, and we were not disappointed at all! Actually, his cock is so impressive that the cameraman's jaw was dropping! That beauty is 8 inches long, and it gets hard very easily – at the slightest whiff of wind! Troy was happy to show off his whole body, and to demonstrate to us some of his boxing moves. Although this photoshoot was supposed to be just a nude photoshoot, Troy was so horny that he got carried away and jerked off until he came!
*****
Joe Fitzpatrick is a young straight man who is also into boxing. He's obsessed with training, and this physical activity is responsible for his athletic, muscular physique. Joe was eager to show off his boxing moves, by demonstrating some shadow boxing and press-ups. Soon enough, he gets completely naked and lets us enjoy the sight of his semi-hard uncut cock. Joe proceeds to stroke his dick nicely and slowly, and within seconds it becomes super-hard and stands upright like a fucking rocket! He also gives us a tour of his hot muscular and hairy body: hairy legs, hairy chest and hairy hole. Then he sits on the floor and starts jerking off his cock until he shoots a massive load all over the place! Perhaps we'll see Joe in a massage video next time?
*****
Ethan Williams is a laid-back straight lad who was very happy to show off his hot footballer's body, hot hairy chest and legs, as well as that amazing huge uncut dick of his! Ethan was particularly horny today, which is no wonder because he had saved up his jizz for several days. Ethan didn't even mind when director Nick offered his helping hand! After some time Ethan gets comfortable and strokes his cock until he shoots a nice load which splatters all over his body. That was a great video, Ethan, and we're looking forward to seeing much more of you soon!
*****
Who would have thought that Dustin had such a serious potential for being deviant horny sex fiend? Well, it's true, Dustin Bronson is back this week and this time round he wants to experience his very first fucking! To make the experience memorable, we invited one of the most favorite muscular studs, Carter Lewis, to do the honor. Carter Lewis has a HUGE rock-hard uncut dick, which seemed like a perfect choice for this endeavor! Looking at these two hot hunks together on the bed, one can't help but admire their sexiness. Especially when they start checking out each other's bodies, and wanking each other's cocks. We were especially turned on by their exchanging of blowjobs. Carter then bends Dustin over and starts to fuck him in several positions. Dustin took that huge cock like a champ, and it looked like he enjoyed it! When he was close to cumming, Carter pulled out and sprayed a big load all over Dustin's face and body. Dustin then followed suit and shot his load all over himself, as well. Messy and cummy, just like we love it!
Troy Chester
Joe Fitzpatrick
Ethan Williams
Carter Lewis and Dustin Bronson
Preview videos: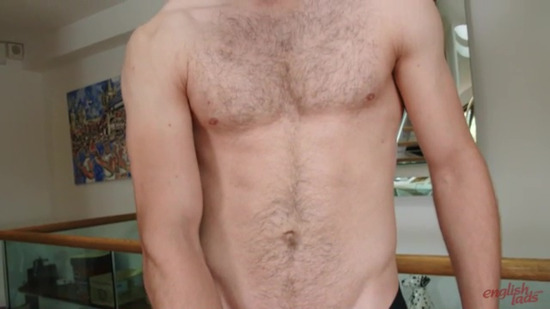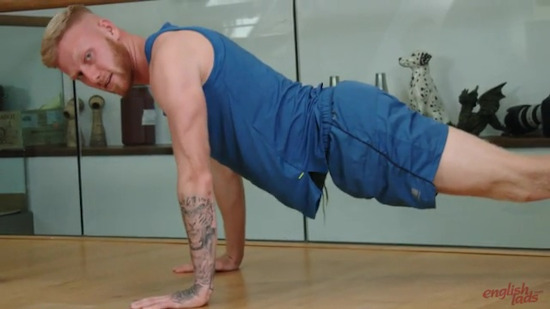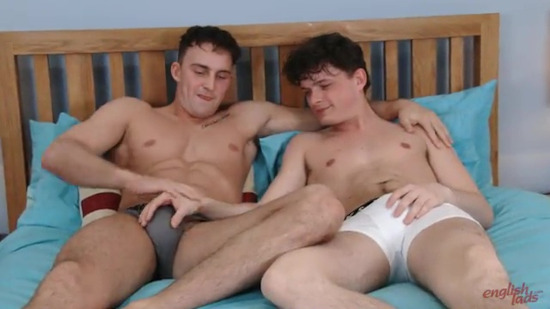 Click here to download their entire videos in perfect HD quality at EnglishLads!
English Lads is a fantastic site with loads of very manly, straight lads from England who love to show off and jerk off for the camera.  The guys that appear here are usually not found on any other site, so the content is quite exclusive. All movies are in HD quality.