Today we're going to take a look at two videos from Machofucker with hot muscular top Lukas and willing sexy pussy boy Marek. Lukas is a very hot, muscular and HUNG straight man who comes from Hungary. Eastern Europe is chock-full of hot straight guys who like to bang sexy pussy boys alongside their regular fuck schedule. Lukas comes from this type of background, and although straight, he is definitely in the mood to fuck young willing bottom boys.
Sexy Euro-slut boy Marek couldn't believe his luck when he first met Lukas. He was so into this 35-year-old Hungarian stud that he solemnly proclaimed that, as of that moment, his ass was at Lukas' total disposal, and that he could do with it whatever he liked. Well, Lukas loves to bang these pussy boys so hard that they are later unable to walk straight!
Marek loved getting fucked hard by Lukas so much that he could hardly wait for the second opportunity to meet with him again. Marek said that the feeling of Lukas' massive, 9-inch hard cock in his ass was something unforgettable which he would like to repeat over and over again! Sure enough, Lukas gave it him again, hard and raw, in the best tradition of a real Machofucker!
Lukas fucks Marek
Lukas fucks Marek again
Preview videos: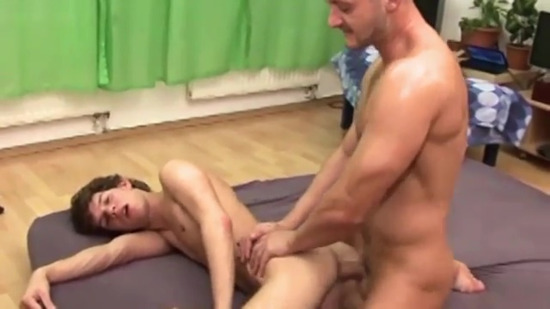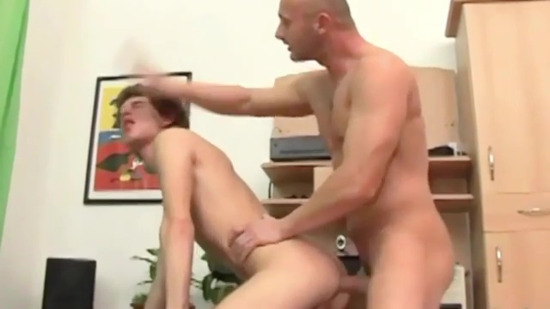 Click here to watch and download their entire bareback videos in HD quality at Machofucker!
MachoFucker is a fantastic site that features only macho-masculine men with very big dicks, and extreme bareback hardcore fucking. Lots of creampies too. Machofucker tops are very aggressive fuckers and you'll be able to feel the energy and stamina coming from them.