Justyn is a very handsome and sexy young lad with a well-built, masculine body and great enthusiasm to make buttloads of money as a porn star.
Like any typical straight dude, he spends his spare time working out in the gym and playing football.
Having been surrounded by hot naked male bodies in the gym for quite some time, Justyn didn't freak out when the casting director asked him to get naked… but he did find it a little odd or funny when the director closely examined his cock and hairy asshole.
Later on, Justyn whacks off his peter and cums over a girlie magazine.
Short preview video: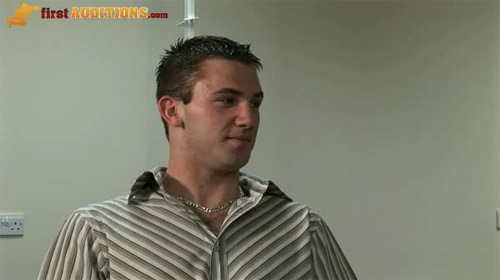 Download and save his examination and ejaculation video at First Auditions.