Today we're going to take a closer look at five hot straight lads from England: Carter Lewis, Dominic Moore, Logan Brown, Jimmy Harris, and Alfie Payne.
Ripped gymnast Carter Lewis decided it was time to broaden his horizons by exchanging handjobs with always horny and willing Dominic Moore. Carter Lewis works out regularly and he has his massive muscles to prove it. These two lads got along very well, and in a very short time they got horny, their big hard cocks were the definitive proof! Both guys have very solid, stiff boners and it seems they found it extremely exciting to wank each other's hard dicks. They could hardly keep their hands off of each other's throbbing dicks, and judging by the amount of jizz they both shot, they both really enjoyed this little experiment. The video ends with lots of sticky goodness that gets splattered all over themselves, making a huge mess! Great job, boys!
*****
Next up, we have young straight hunk Logan Brown, who comes again to play with his tight straight hole and big, uncut hard cock. This young, muscular straight stud also pushes his boundaries while experimenting with some dildos and his tight asshole for the very first time. Logan is very serious about his workout regime and goes to the gym regularly. He has really hot, big muscles, ripped abs and loves to show it all off. After the unavoidable show-off time when he flexed his muscles, Logan kicks back on the bed and strokes his big uncut dick for the camera. He gets a strong solid erection, and then takes a black dildo, lubes up his asshole and starts experimenting with it. He managed to figure it out all by himself without any external instructions, and he even fucked himself doggie-style with that dildo! After quite some time and lots of hot dildo-play, Logan shoots his load all over himself. We definitely love when straight guys experiment with new things!
*****
Then, we have young Skateboarder called Jimmy Harris. Jimmy is also very diligent about his workout regime, and strives to work on every part of his body. His entire body is nicely toned and muscly. He was quite laid-back on camera and wasn't shy about getting naked at all. He's got a very nice, long and thick cock, and as you'd imagine, he loves showing it off, as well! He can definitely put on a good show and show us all the interesting parts of his hot body. Eventually, he shoots a big load all over his six pack abs.
*****
Alfie Payne is a hot, 22-year-old straight lad. He is 6'1" tall his cock is 6,5 inches long. He loves playing lots of football and goes to the gym regularly. This has given him a lean and muscular body, which he also loves to show off for the camera. He also has some hair on his chest and legs. It looks like he had lots of fun while posing naked for the camera, and we expect him to return for more fun shoots!
Carter Lewis & Dominic Moore
Logan Brown
Jimmy Harris
Alfie Payne
Preview videos: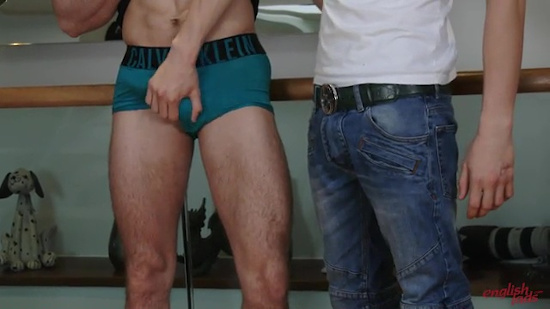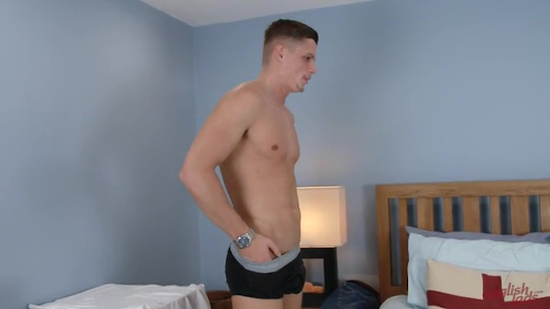 Click here to download their entire videos in perfect HD quality at EnglishLads!
English Lads is a fantastic site with loads of very manly, straight lads from England who love to show off and jerk off for the camera.  The guys that appear here are usually not found on any other site, so the content is quite exclusive. All movies are in HD quality.