This was Mike Cain's very first appearance in front of the camera for a porn site, and we can bet you'd never have guessed if we hadn't told you! Mike is so chill and confident that you'd might think he has no nerves at all, but he was extremely eager and excited to give this porn thing a try! Mason Skyy is the guy who is responsible for referring Mike Cain to the Gayhoopla studio, and for that alone he deserves some kind of reward! It's so good to have such a great, masculine straight guy in the studio who is willing to experiment with his sexuality and push his boundaries.
Mike emanates the typical quintessential straight-dude vibe, and comes across as a very confident dude for sure. This comes as no surprise to us because… just take a look at that amazing ripped body of his, as well as that super nice big stiff cock! There is also some footage from Mike's outdoor shower scene that is shown from time to time during the interview. Mike was very polite and kind during the interview, and I really enjoyed watching and listening to his soft-spoken and well-thought-out answers.
In the second video, Mike takes off his clothes and strokes his very nice big and thick cock for our enjoyment. This dude is so masculine and soft-spoken… just a great straight guy. We hope he'll be willing to experiment with guys and make a lot of videos.
Preview videos: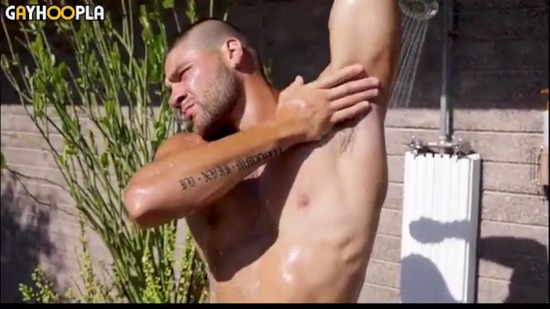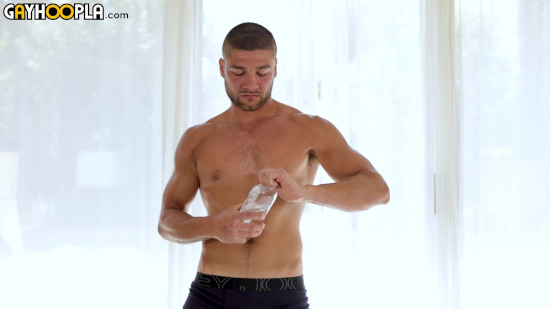 Click here to watch or download his entire video in HD quality at Gayhoopla.