This shoot started out more or less like any other shoot. There was a brief interview with 19-year old Skyler about his first time jerking off, and his first sexual experience with a girl. But then things started to go in a different, and much more interesting direction.
The Straightfraternity director swallows Skyler's cock and keeps sucking it… until there's an unforeseen surprise – Skyler shoots his load pretty quickly! Skyler tells us that it was his first time doing anything with another dude, so he was quite nervous and apparently he couldn't control his horniness!
Skyler is convinced that he can cum again, so the director goes on to continue to stroke his dick, and sure enough, after about a few minutes Skyler shoots his second load! There wasn't much cum there so the director just kept stroking his cock as if nothing had happened.
Skyler begins to thoroughly enjoy his first ever handjob from a man and suddenly says "Oh! It feels SO GOOD!" The director also pushed one of his fingers into Skyler's asshole, which was the most probable reason for Skyler's sudden utterance of appreciation.
After a cople of minutes, Skyler is on the verge of another cumshot. Damn, this guy is a real spermogenerator! For the third time, the director made sure that all the jizz ended up in his mouth, which he then duly swallowed.
Preview video: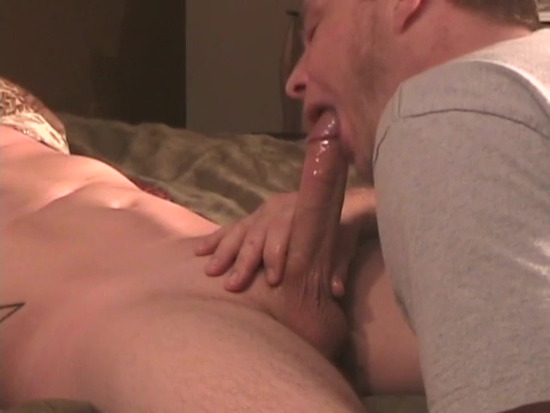 Click here to watch his entire video in HD quality at Straight Fraternity!
Straight Fraternity is a great site that features hot and horny straight amateur guys. The guys here are funny, cool, and entertaining… and of course hot as hell… I'm sure you'll enjoy watching their antics! The site authors really love to show cumshots and if you're a cum lover, you will like this site.