A few months ago we published the story about the unplanned (but very hot) duo with ripped fitness instructor Cédric and hung masculine sales agent Pascal. Please click here to check out that story on this blog.
This is the bonus video of that same scene in which we get to see some additional footage, such as when the third guy approaches and starts servicing Cédric along with Pascal.
For Cédric, this entire situation was entirely unexpected, so you can imagine how surprised he was when one of the Keumgay assistants decided to join in the fun, as well! Of course, the assistant was already massaging Cédric's hot muscular chest, and Cédric was already tempted to push the assistant's hand. However, Pascal was very turned on by Cédric and the entire situation, so it was Pascal who encouraged Cédric to give in to the assistant's advances and let him do his thing.
The whole thing with the assistant was unplanned. He was only supposed to adjust the lighting and not to interfere with what the guys were doing on the set. But the temptation to join in the fun was so irresistible that the assistant just had to start caressing Cédric's hot muscular chest, while Pascal was busy with kissing Cédric.
When the assistant joined in the fun, Cédric's face expression froze and he was reluctant to let go of his inhibitions. The assistant grabbed Cédric's cock and started to stroke it while he was jerking off Pascal's huge dick at the same time. That was something that Cédric was not accustomed to.
Cédric thought that it was just a momentary distraction, but the assistant then started to lick this fitness instructor's pecs, and when he finally grabbed Cédric's cock and began to suck it, it dawned on Cédric that things were rapidly going into a completely uncharted territory! Pascal realized what was happening, but he wanted it to continue, so he began to kiss Cédric even more sensually, which made Cédric a little more relaxed. So, eventually, Cédric let both guys worship his amazing athletic body at the same time.
If it weren't for Pascal, Cédric would have never allowed his body to be worshiped by two men. So we have a little careless mistake that might have ended up with a catastrophe, but thanks to Pascal's tactful assistance, things went into an even hotter and more interesting direction. This scene was treated as an "off camera" scene previously, but now we can enjoy it in its entirety.
So, to summarize: Cédric didn't expect that the assistant would do anything else except massaging his chest, and he was about to prevent the assistant from touching him anymore, but thanks to Pascal's intervention this unplanned event evolved into something more interesting, and – obviously – thoroughly pleasing for all the parties involved.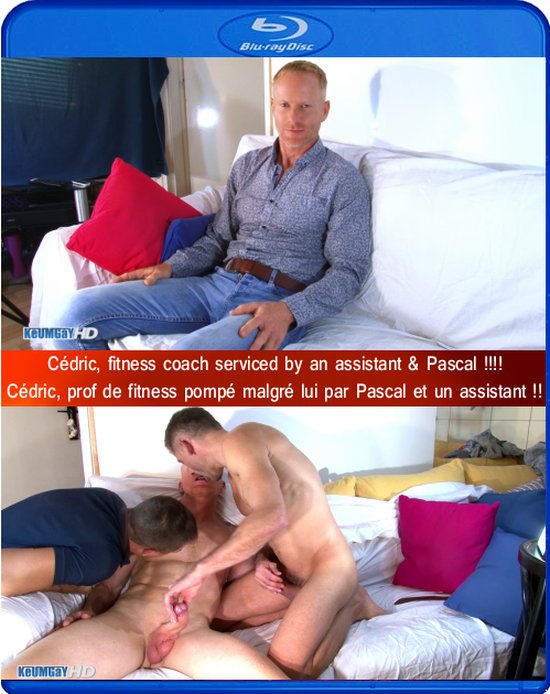 Preview video: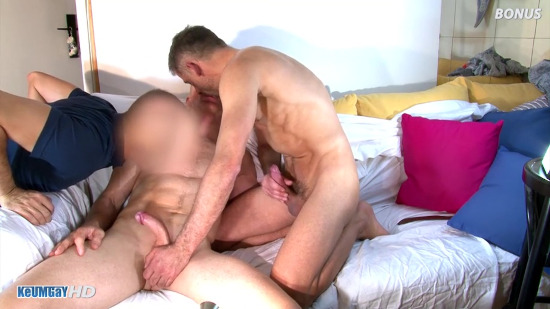 Click here to watch or download their entire video in HD quality at Keumgay.