Jeffry is a very hot, beefy straight guy. He is from Bulgaria, but he was on a trip in Paris. A friend of the Keumgay director called him and said that there was a very hot and sexy sporty guy from Bulgaria and that he should try to get him into his studio. The director got Jeffry's pictures via sms messages and his friend told him that if he managed to get hold of him he would definitely have a handsome dude to play with. And his friend was correct!
Jeffry agreed to come to the studio and do a jerkoff video, but he didn't know that there would be a guy who would like to wank him. Jeffry wasn't terribly enthusiastic about some other guy wanking his cock, but the masseur did a pretty good job and Jeffry was feeling much better some 10 minutes into the massage. The masseur tried to grab his cock through his soccer shorts, but Jeffry refused. For the time being, this hot sporty guy remains "unavailable" for experiments with dudes, but who knows what the future might bring?
His cock is pretty big and stands upright like a rocket on the launchpad! Check out his hot jerkoff session in the bathroom, it's very hot indeed! This video has been remastered and it includes all the bits and pieces so it's pretty long (38,2 min / 2,75 Gb). There is also an additional shower video with Jeffry which we will feature right below the main one. Jeffry is one hot beefy bro with a huge fat uncut cock – check him out at Keumgay!
Preview videos: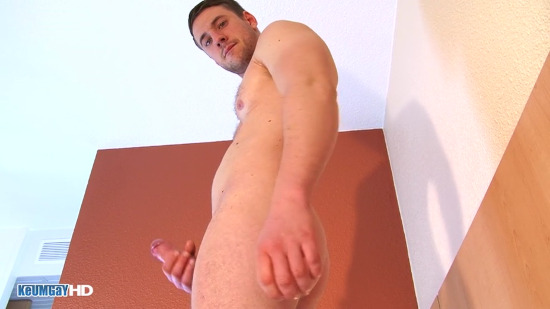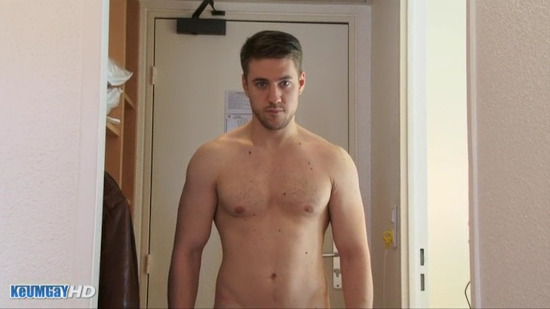 Click here to watch or download their entire video in HD quality at Keumgay.