Suave means "soft" in Spanish, but there was not much softness to be found with this hot Mexican stud! Sure enough, his personality is calm and serene, but his huge hard cock is definitely something that would make you take notice! That nine inch cock is definitely going to stay firmly rooted in Victor's horny mind, that's for sure.
Suave has a very well-built body with lots of hard muscles. It seems that this man is not entirely aware of the level of hotness that he has. When he asked Victor if it was OK to light a cig, all of Victor's dreams about the perfect "bad boy" were fulfilled!
Victor always tries to stick to his protocols, but in this case he made an exemption – instead of going all over Suave's balls first, he couldn't resist and went all over that amazing big shaft. The big cockhead was so inviting…
It is noteworthy to mention that while Victor was sucking on Suave's big cock, Suave's attention was focused on Victor all the time, and he even complimented Victor for his outstanding blowjob!
The big hard cock in front of Victor's face was a little too big of a temptation, and Victor could not resist but to suck it with ever more fervor!
When he was close to bringing Suave close to cumming, Victor focused more on his balls and also provided some expert rimming service. But Suave was already past the point and started to shooot his load!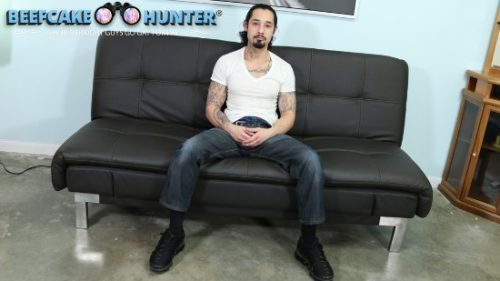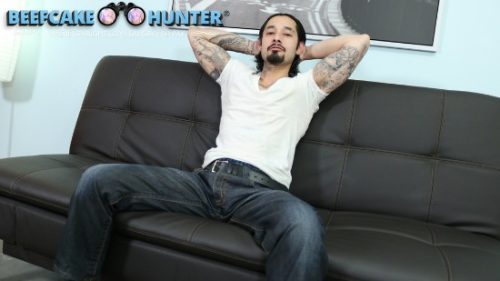 Preview video: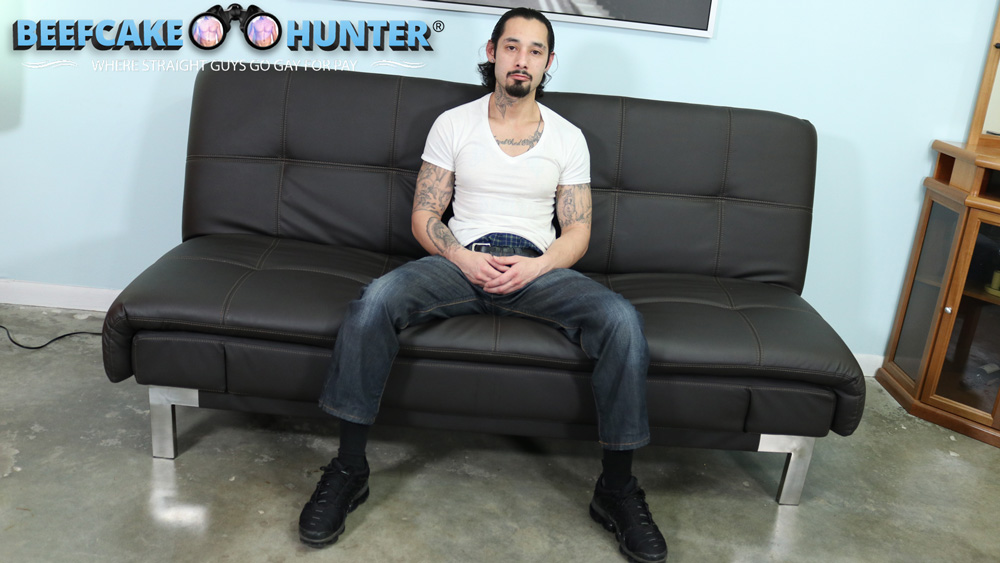 Click here to watch or download their entire video in HD quality at BeefCakeHunter.