by Ben Daniels (Admin) on Jul.03, 2010, under New York Straight Men
We invited Dave and Ralph on a hot, sweltering NYC summer afternoon. Since we got so many requests for more "mutual" scenes, after our last few updates, we decided to pair up these two and see where it went.
Dave is an avid basketball fan and loves to shoots hoops on the 6th avenue courts and Ralph plays in a softball league for work downtown, so it seemed like a natural pairing. We scheduled it on a weekend afternoon after both guys finished playing.
They arrived within minutes of each other and both were sweaty, grimy and ripe! We suggested they take a shower together for starters and left everything else up to them.  They soaped each other up, then the fun began. Right in the shower! There was sucking, kissing, nip play, more sucking and more kissing….after they dried off they moved out to the living room where there was armpit sniffing and licking, even more sucking and kissing, some jerking off, even some rimming.
They both then kicked back on the sofa, jerking each others cock till each one exploded, sending thick ropes of cum all over themselves!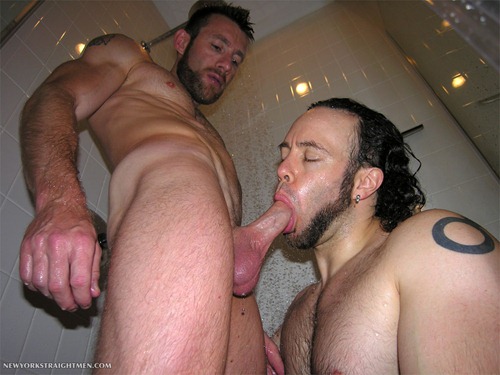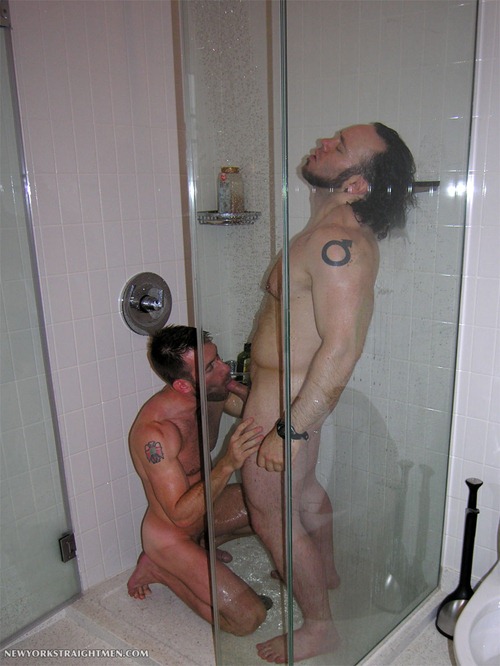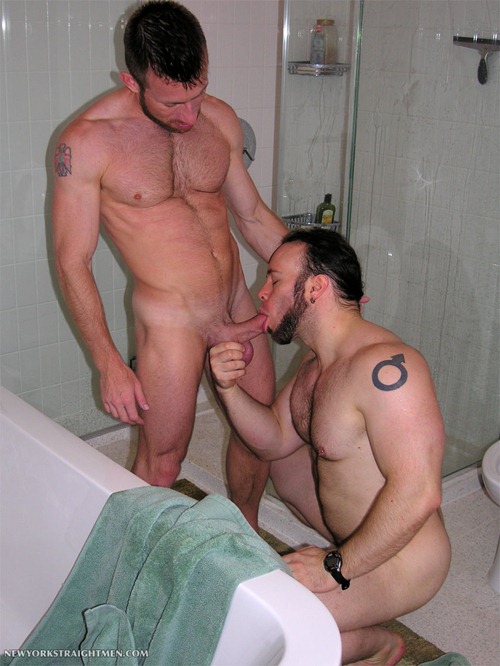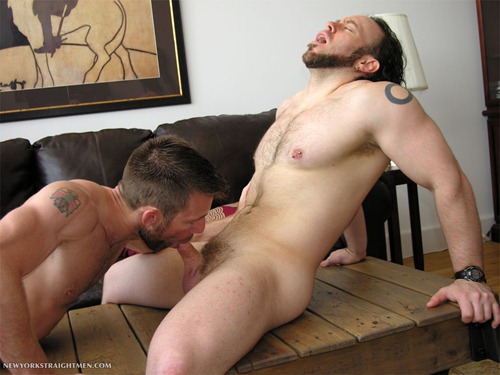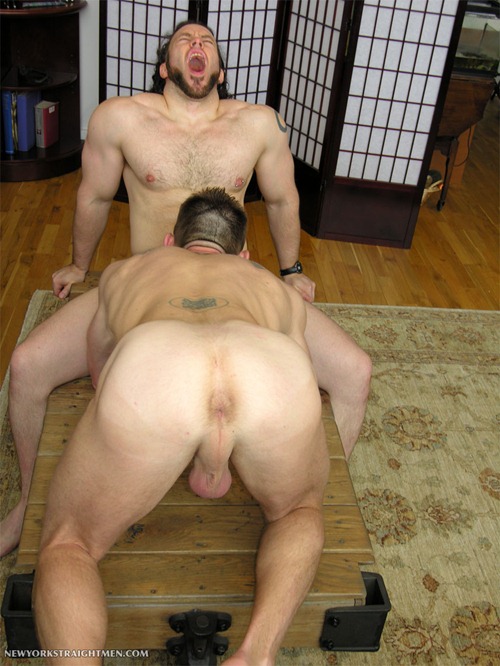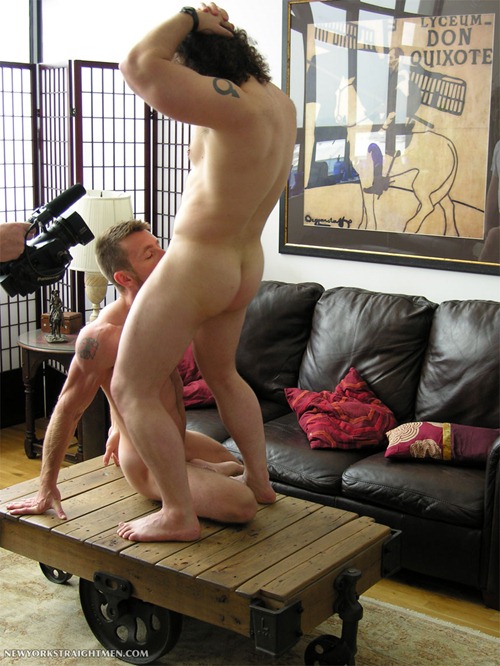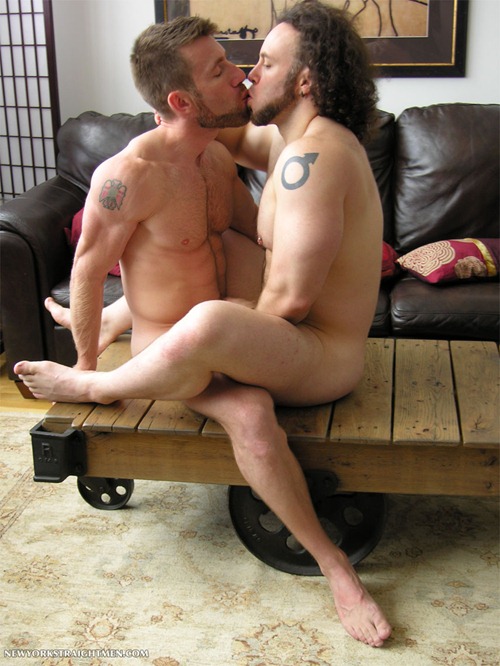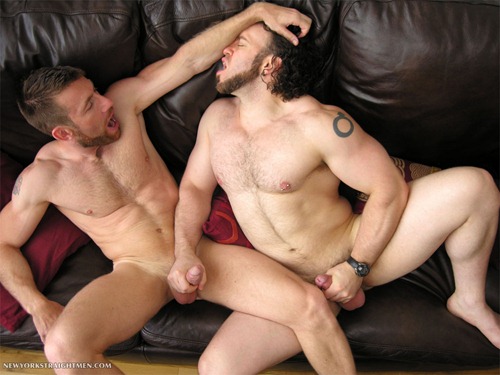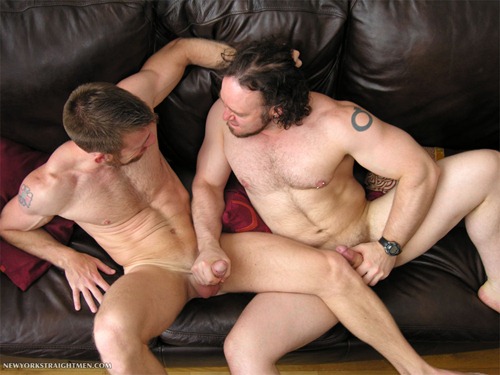 Click here to enjoy this whole video plus hundreds of others in the big vault of blowjob movies hosted at Newyorkstraightmen!