Tag: best mates
by Ben Daniels (Admin) on Aug.27, 2013, under CFNM
Ed and Dennis are two inseparable best buddies and they also go to sports trainings together. They are expected to represent their teams. Next week they are supposed to race and fight for their team colors. They both consider each other as equal partners and honorable rivals and there is some form of competition that has always been present between the two men.
After their school is over, the two lads meet at the pavilion so that they can get some more training because they are always striving to surpass their previous accomplishments. After some time the lads decide they need to stop and take a piss. What they didn't know, however, was the fact that they were being watched – by a very horny and hot woman!
Click here to watch their whole video in HD quality at CFNM (Clothed Female/Nude Male)!
Clothed Female Naked Male (CFNM) is a very hot site for lovers of truly straight guys. It's a little tongue in cheek but the men are fuckingly hot!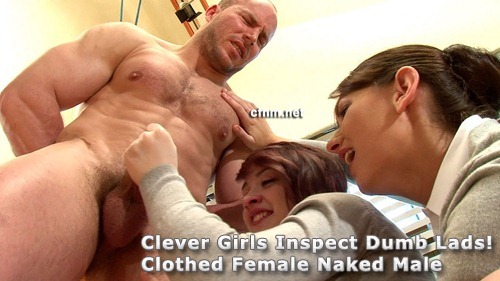 Leave a Comment
:best mates, Dennis, Ed, females watching men, fit body, pissing naked, racing
Click For More...
by Ben Daniels (Admin) on Sep.13, 2010, under English Lads
Best mates Bailey and Andy have been training partners for the last year; today they learn a lot more about each other than the challenge of who can lift the heaviest one! The lads have both done solo shoots for us, today how do they do that most personal thing next to each other; all those questions, who has the biggest and dare you look!
Well at least these two lads are not too worried about getting down and dirty next to each other! They both have comparable bodies; boxers come down and Bailey is the first up! His cock has that impressive ability to rise right up the second it comes out and today he manages to hold it onto a semi for just a polite amount of time!
Andy drops his boxers and his massive piece of meat flops into view! Andy with a semi, drains half his body of blood, a little slower to rise but it's a whopper when stiff! The lads have a great time together comparing body parts and holes you get to see it all! Some playing later; Bailey has been holding back for ages and is first to shoot his load all down himself; Andy 2 minutes later shoots a massive load, great flying cum shots and it lands two meters away!
Wow what are these lads girlfriends going to say when they see this!
Click here to watch the whole video with these two hot motherfuckers! 
The video is hosted at Englishlads, which have tons of amazingly hot straight amateur dudes from the UK!
Addendum:

Since we are at it, here are some more pics and a video of Andy and his massive uncut member (barely visible on these pics):
Short preview video:
Leave a Comment
:Bailey and Andy, best mates, comparing body parts, flexing muscles, measuring cock, muscled, rock-hard body, short hair, showing off, straight, stubble, tattoos
Click For More...