Tag: wanking
by Ben Daniels (Admin) on Oct.31, 2010, under SpunkWorthy
Russ is 25y/o and hails from a small town in Texas. So small, he says, "It's not even on the map." He got in touch recently about appearing on the site and when he called up, the cowboy twang in his voice made my knees a little weak.
I love Russ' eyes. Apparently they're a feature that gets him a lot of attention from the ladies. They are deep, penetrating and they have the ability to pull you deep inside his mind and soul. Interestingly, his guy friends always noticed something else about him, though, and he got the reputation among them as having a big dick. Oh, the minds of str8 men…
Russ says he's a very sexual person. Being in front of the camera is clearly something he enjoys and he puts on one hot show. His dick seems to have a constant bead of pre-cum which he uses to rub around the head and play with.
Russ works himself up to a moaning, heavy-breathing cumshot, looking right into the camera and asking, "Are you ready?" just before unloading onto his stomach.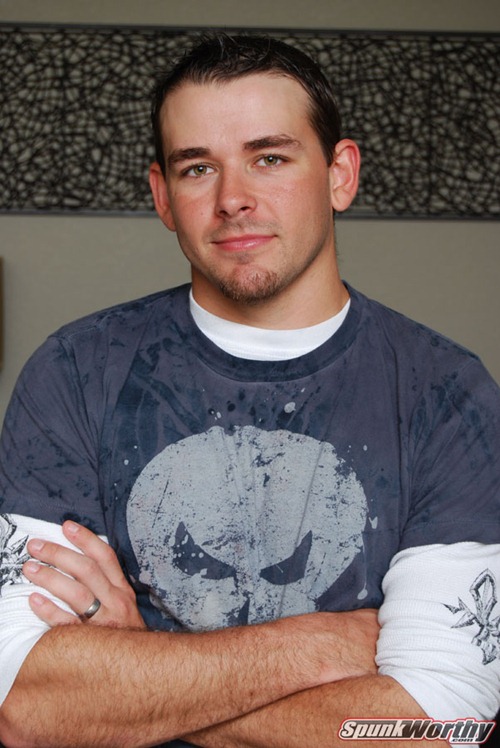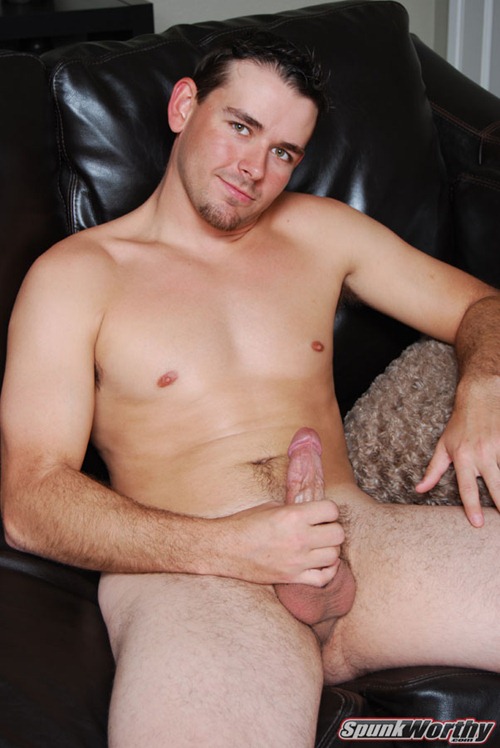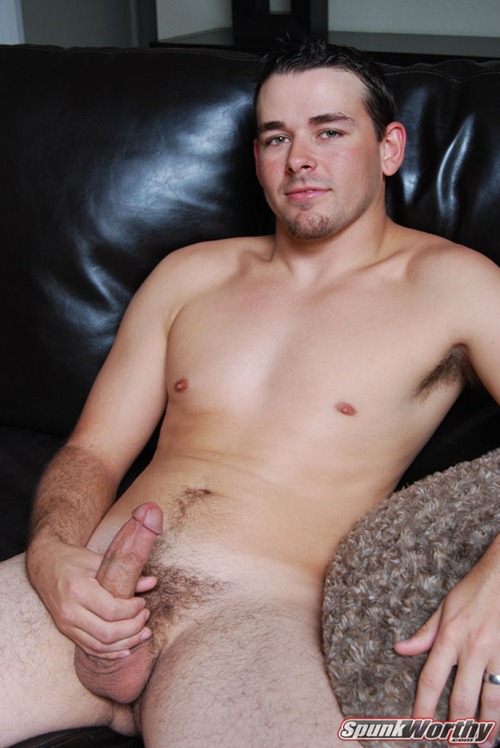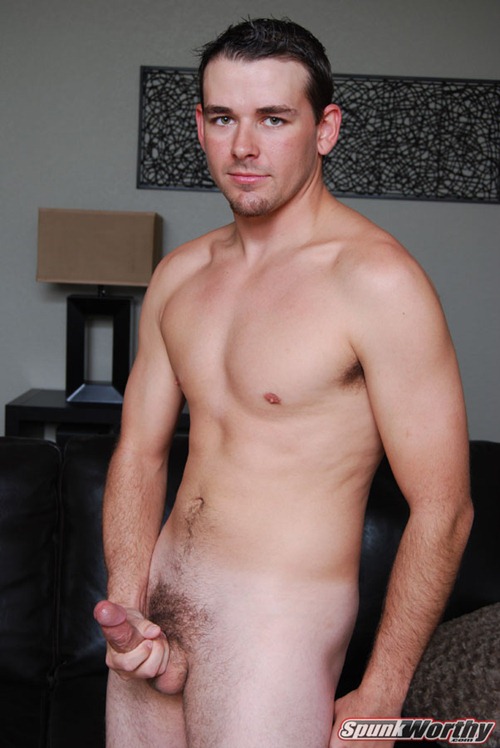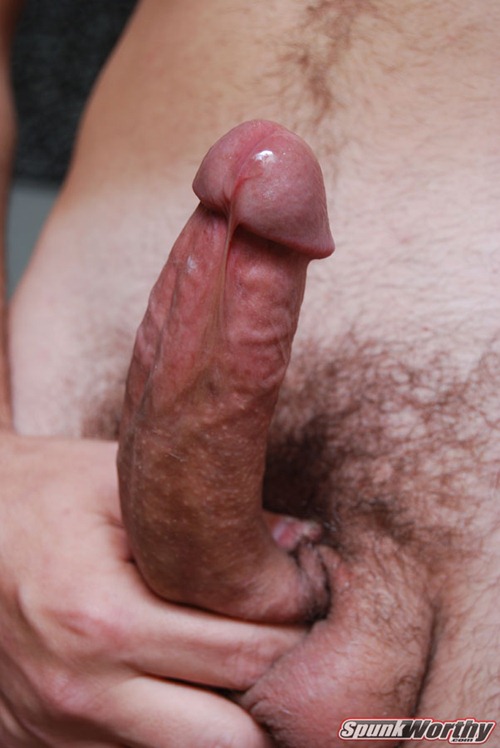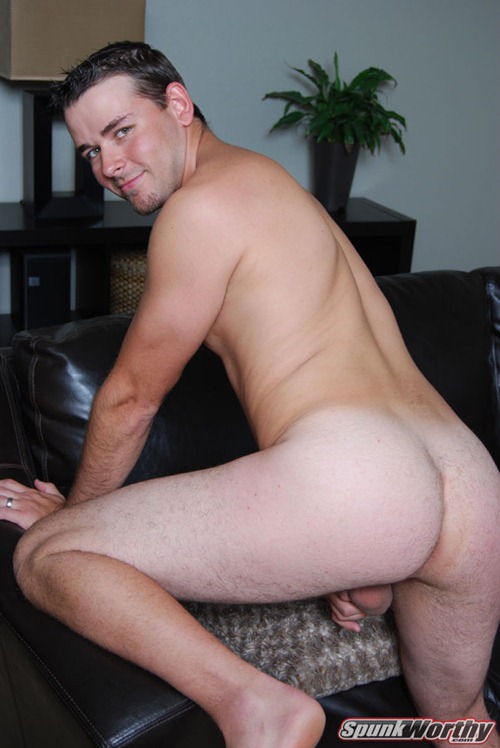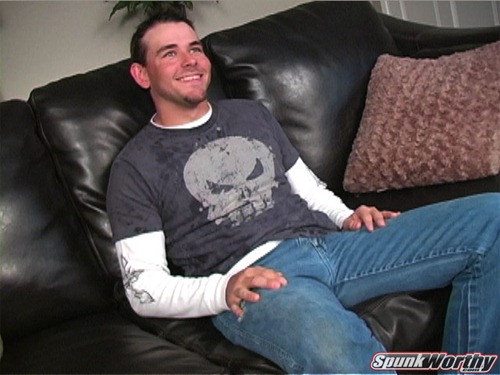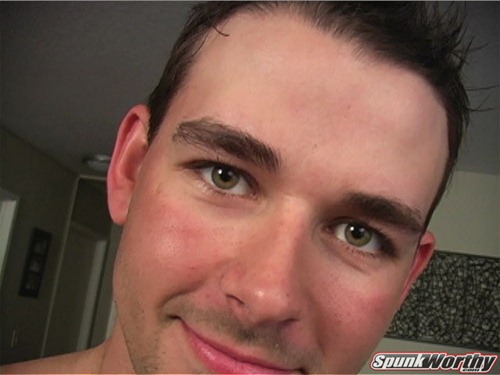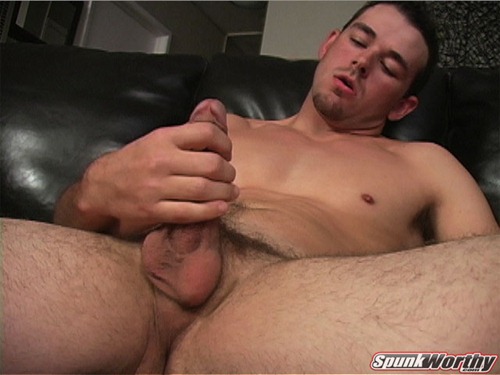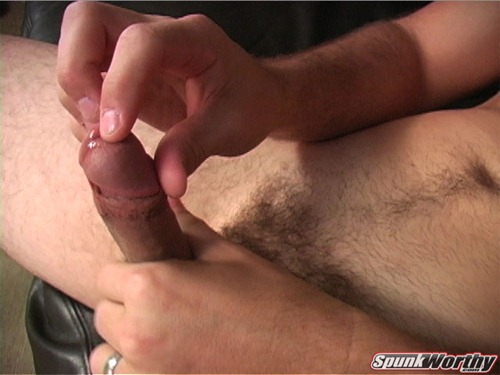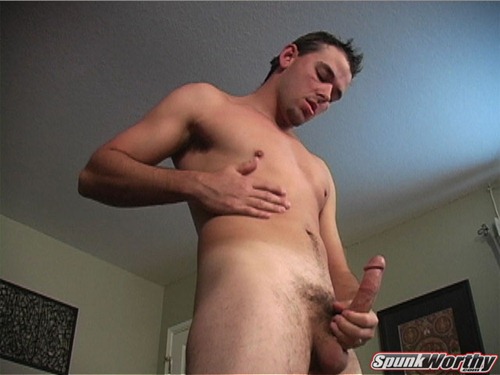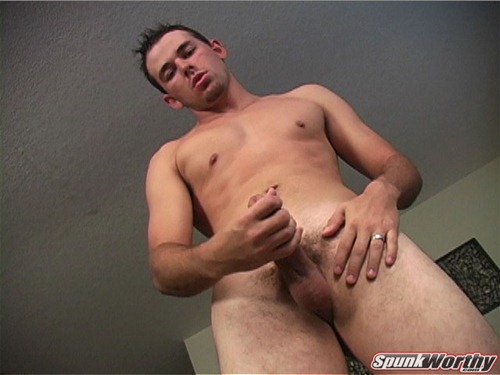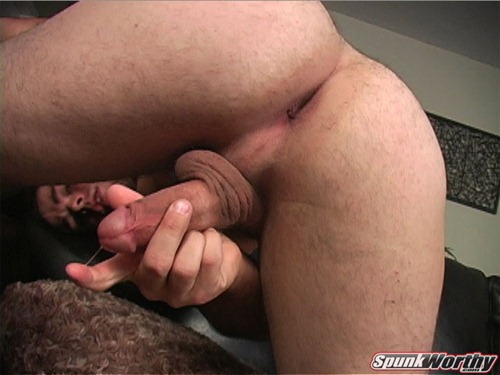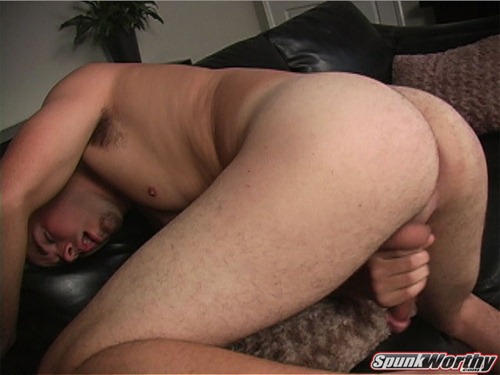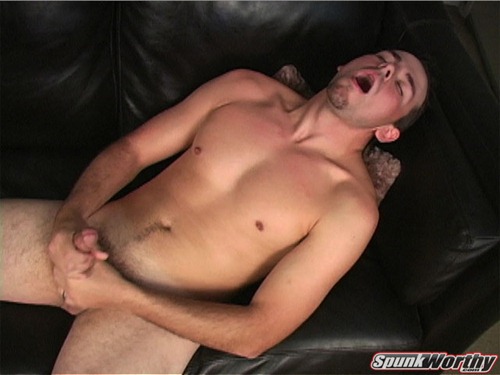 Short preview video:

Click here to watch Russ' entire video at SpunkWorthy!
Spunkworthy is a great site that features amateur straight and bi guys that you won't find anywhere else!
Leave a Comment
:ass shots, big dick, cumshot, cute, deep green eyes, handsome, jerking off, manly, married men, precum, Russ, sexy, smile, wanking
Click For More...
by Ben Daniels (Admin) on Oct.17, 2010, under English Lads
Str8 lad Bailey introduced us to his best mate Andy who came and did a solo; today these best friends come together and check them out as they compare who has the biggest one; Bailey has the bigger "guns" and is winning the competition all the way along until Andy drop his shorts!
Some big piece of meat drops into view and Andy wins this one and he is just semi! Bailey then wins the "who has the hardest cock award" as Andy's points straight at us while Baileys points up to the sky and you can check out his heart beat as it bobs away in rhythm to his heart!
The lads compare pretty much every muscle; lying on their back and showing their holes off, Andy winning the "how wide can I pull my cheeks" award! Some wanking later and Bailey cant hold back; first to cum and he dumps a nice stick mess, a couple of minutes later Andy shoots and its like a geyser again as he hits the cameraman some 2.5 meters away! Two muscular str8 lads showing you even a wank can be competitive
Short preview video:

Click here to watch their entire video at English Lads!

2 Comments
:attitude, Bailey and Andy, broad shoulders, comparing body parts, cumshots, facial hair, jerking off, masculine, muscles, straight, tattoos, uncut, wanking
Click For More...