by Ben Daniels (Admin) on Aug.01, 2009, under New York Straight Men
It seems that Tony is always horny and always needs to dump his load. He called us after his Saturday softball game wanting to see if we had anybody to suck his cock. He busted up his knee during the game, it was really hurting him and he thought a good blow job would make him feel better.
It was Sergio's cocksucking shift that day. When we told him he was going to suck off Tony, he was almost jumping for joy! Tony arrived with a bandage on the side of his knee, he hurt it sliding into home plate, scoring a run so he felt it was worth it.
Tony arrived fully loaded, it had been two days since he busted his nut (he was fucking some chick's tits and blew it all over her face, he tells us.) Sergio got right to work, Tony didn't want small talk or any niceties, he just wanted a blow job from a cocksucker. Tony always makes it clear that when it comes to men there are two types, those who are his buddies and hangs out with, and those who suck his cock, who really won't get the time of day from Tony once he drops his load.
Sergio doesn't mind being in that second group, given the choice who wouldn't? Sergio made Tony feel a whole lot better by delivering a sloppy, wet blow job, just the Tony likes 'em. Tony rewarded Sergio by shooting a huge load all over Sergio's chest and face!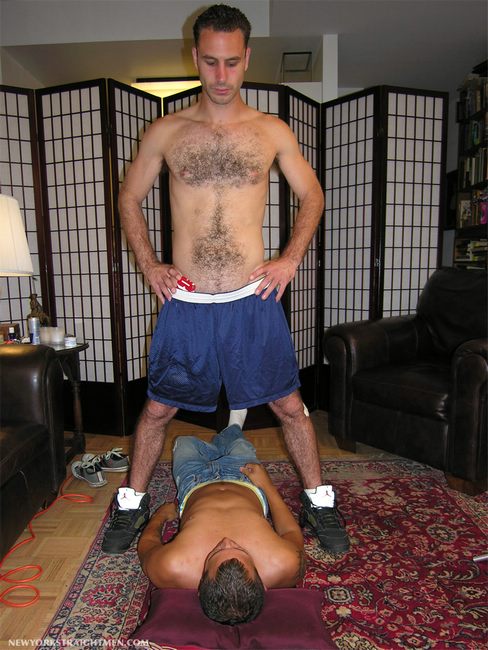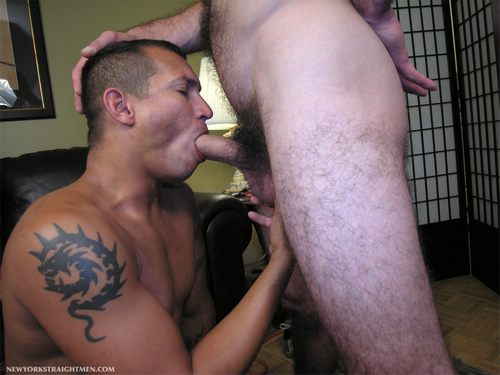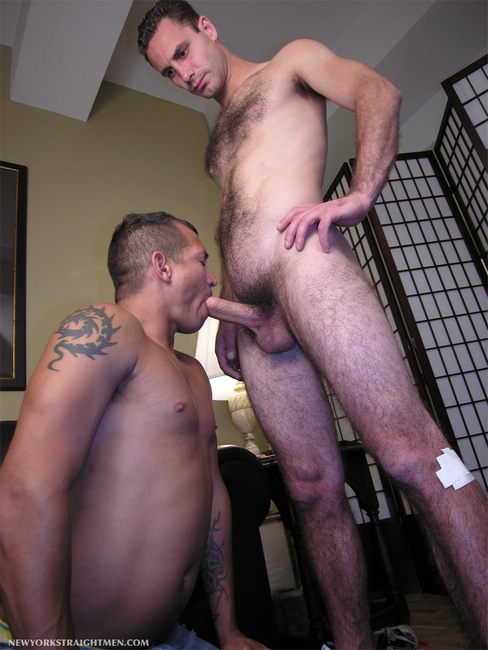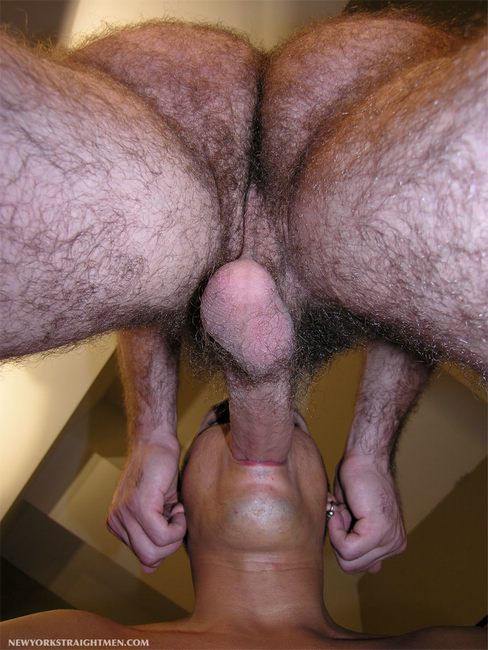 In this shoot we took lots of bonus pics of Tony, despite his injury he was in a "show off" mood and we took advantage. Also during the photo shoot, Tony really wanted to sit on Sergio's face.he tried a few times but he knee was just hurting too much but we also included those in the bonus pics which appear at the end of the our member's version of Tony's photoset.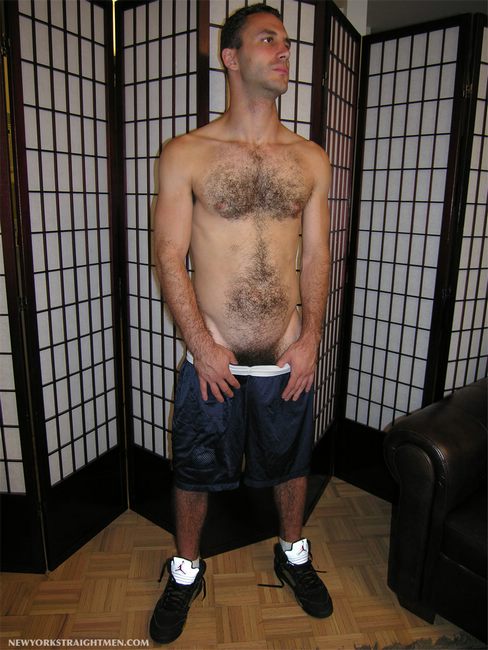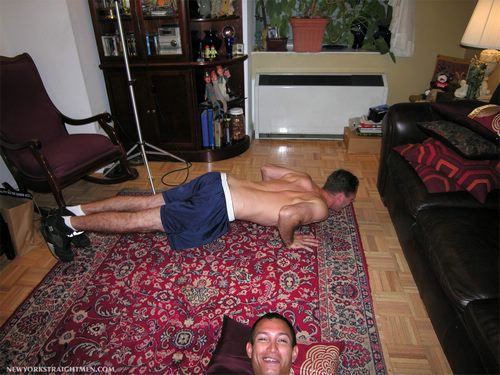 Wanna see more of Tony and other strictly straight men from NYC?
You should check out New York Straight Men – the site is choke full of manliest straight studs awaiting to get their 1st blowjob from a man!