Ever fantasize about being kidnapped and tied up by two sexy, mean, strong tops? That's exactly what happened to this young little twink. Our two masters put a black tape across his eyes so he can't even see them.
They have zero respect for this little lowly sub, and they want to make that clear for him, so that he can know his position. They fuck him with a fuck toy, ravaging his ass, and even face fuck him, piss into his mouth and eventually cover him with their copious cum.
Short preview video: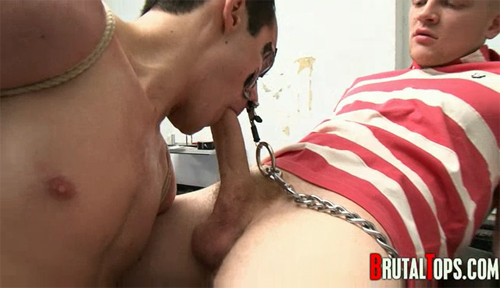 Download this and many other horny new BDSM videos at BrutalTops!
Brutal Tops is a fantastic site for lovers of the most ferocious sexually aggressive doms in the world. These dominant men love to give orders which have to be obeyed!