Brent was feeling very horny last afternoon and he figured that it would be best to come over to NYSM studio to unwind and unload. We are very proud to have such smart men as our models, because that's exactly what I'd have advised him to do!
Brent arrived very horny and with his balls full of cum. He badly needed to shoot his load because it was brewing there for days.
Our resident cocksucker Trey went straight down to business and did professional job as cocksucker.
Brent blew his load at 1 pm, zipped up his pants and managed to arrive at his 1:30 meeting.
Short preview video: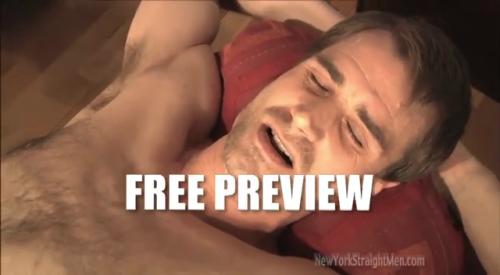 Click here to watch his entire video in perfect HD quality at New York Straight Men!
New York Straight Men is the world's biggest collection of straight men getting their blowjobs from gay dudes! These men are usually truly straight but they love getting head from a gay guy because it feels so much better than whatever their girlfriends can do. These men are not the Hollywood type cuties, they are Real Men!