by Ben Daniels (Admin) on Apr.18, 2014, under Military Classified
Keefer is a very hot, manly straight hunk whom Rob found online. Namely, Keefer was very horny and was trying to find some pussy to fuck, actually he really did sound rather desperate and it seemed he would agree to just about anything as long as pussy was involved. However, Rob (the owner of Military Classified) had some completely other things on his mind and wanted to talk this bad boy into appearing on his site. That proved to be a rather difficult task, but eventually Keefer agreed providing that no male person touches him. You see, Keefer is one of those straight dudes who is very defensive about his own masculinity and he is totally turned off by the idea of another guy handling his genitals. However, Rob knew that he had to be diplomatic and that the tough guy would eventually lower his defenses.
When Keefer came to the studio he appeared to be very quiet and suspicious about everything. Actually, he was really nervous so Rob had to break the ice and initiated the interview, which proved to be the right approach. Keefer answers the questions rather mechanically at first, but as time goes by, he becomes more relaxed. Rob asked him to talk a bit more about his work, what kind of women he likes, his plans for the future and money matters. Well, it seems our tough guy likes MILFs more than anything else, but the oldest MILF he fucked so far was 31, but he adds that he's certainly not too picky. Keefer says that as far as specific fantasies are concerned, he'd really like to play "teacher and student" scenario with the right woman. Rob hoped that Keefer would agree to be touched when the right amount of money, but that didn't pan out very well. Keefer's resoluteness about not wanting to engage in gay stuff remained unchanged.
Then Rob suggested an ordinary solo jerkoff scene which Keefer thought was quite right. Eventually Rob does get to measure Keefer's cock (which turns out to be 7 inches long and 5 inches in girth) – pretty good length and I don't think he had any complaints about it at all! Of course, Rob's eyes almost popped out while he was measuring that beauty, but as hard as he wanted to swallow it right there and then, he just couldn't. Keefer appears to be one of those silent types who doesn't talk much, and when he does his answers are short and to the point.
Finally Keefer removes the last bit of his clothes and even shows off his nice bubble ass. Damn, that was a pretty unexpected pleasure from this silent tough boy, but we certainly appreciate it!
Despite the fact that Rob didn't interfere with Keefer's jackoff session much (if at all), this whole thing must have been quite unusual and stressful for Keefer as it was the very first time he jerked off in front of another man. Keefer says that he was in jail for some time and that in such a place there are a lot of advances from other men and if you're not into that type of thing you really have to learn how to refuse them. Rob respects Keefer's choice, but secretly he hasn't given up on trying to get this boy to get serviced. Time will tell… and we can hope for the best.
Preview video:


Click here to watch or download his entire video in HD quality from Military Classified!
Military Classified is a well-known straight guy site that features lots of military men (marines, navy men, Air Force servicemen and an occasional civilian guy as well). At the moment of writing this mini-review there were more than 420 videos of various guys in the content area of the site! Of course, the guys are always horny and eager to bust a nut. While for some the primary motivation is money, there are also many guys that are curious to see for themselves if it's really true that men suck cock better. All in all, the guys are mostly straight, quite hot and masculine. Sometimes they show up in their uniform, but in most cases they come in casual clothes. Some people don't like the cocksucker here or complain about the site updating only once a week, but I personally don't mind about these things at all. I really like the young man on this site and despite the fact that they often appear to be somewhat confused or behave awkwardly (which is not unusual for straight guys in their first gay porn movie), they're among the hottest amateurs I've seen anywhere. The best advice I can give you is to check out the site and decide for yourself.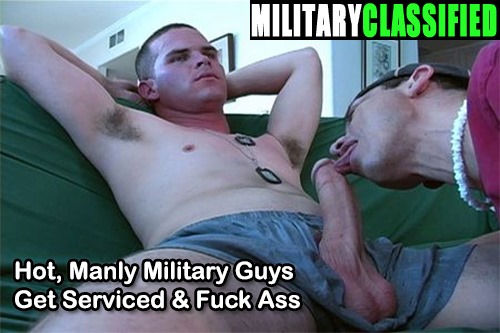 :big dick, bubble butt, fit body, jerking off, Keefer, manly men, measuring cock, showing ass, straight men, thug