Today we're going to take a closer look at four hot and horny English straight guys: Finn Wright, Logan Brown, Henry Kane and Mitch Lee.
Finn Wright is an old friend of ours, and this time round he decided to take us on a tour of his countryside. He's a young, muscular and confident straight boy who is not ashamed to admit that he's constantly horny! He has very nice muscular legs and a six pack that is worth of worshiping. He goes to one secret, secluded spot in the countryside and films himself while stroking his nice uncut cock. First he massages his dick until it's rock-hard, and then shows off his body while the scorching sun shines profusely all over his muscled body. It doesn't take too long before he arrives to the point of no return, and then blasts his load all over himself and his hands. In the time he needed to get to his car, Finn became horny again, so he decides to do another quick wank in his car. However, this doesn't end so well because he gets caught in the car! Nothing to worry about, though, because Finn then proceeds to go back to his secluded spot and strip teases for us. Then he strokes his dick again until he shoots a second load straight into the field! That's two nice cumshots in nature – who needs anything more than that!?
*****
Young straight and muscular stud Logan Brown is back again for yet another nice amateur jerkoff video. This time it will be in his bath tub! What better way to show off his muscular body and attractive athletic good looks? He flexes his strong muscles for the camera and gives us a good view of his tight virginal straight asshole. Then he strokes his massive dick until it's fully erect. He continues to manhandle his powerful male tool and, after some time, he shoots a nice load of jizz that splatters all over himself!
*****
Did you know that Henry Kane is a Climber? This hot, ripped and young straight hunk takes us on a trip to the Welsh Mountains! He really has a knack for doing these mountaineering documentary-like videos where he explains everything in detail. Today he and his cameraman friend go to a different Welsh mountain where they spot a nice, secluded area where Henry can unload his balls. Henry first takes off his kit, then his clothes, and starts to show off his strong muscles. He pumps his cock to a big hard-on, and dang it… now I'm not sure which is more impressive – the scenery behind Henry or Henry himself?! Henry keeps stroking his cock, until at one moment he shoots his load, cum flying everywhere! That was a fantastic outdoor wank, Henry! Can we hire you as our tour guide next time?
*****
Mitch Lee is a young, muscled and perpetually horny straight guy. He has a definite naughty character streak, and in this first solo indoors video he lets that naughtiness be completely visible. He takes off his clothes faster than you can say Jack Robinson, and then proudly shows off his body for the camera. He keeps playing with his uncut cock, and within seconds it's rock-hard! Mitch was very inquisitive about dildos, and had no problem with experimenting with several of them. He seems keen on pumping his hole with a particularly large dildo, which gives us an idea or two about his future appearances. Soon enough, Mitch cums and sprays his cum everywhere! We think Mitch and dildos are a match made in heaven, and that he will be experimenting with them even in his own home.
The last video is also with Mitch Lee. Actually I prefer this video with him because he has shorter hair and shows off his hot body in a more obvious way. He is actually an amateur boxer, and he was happy to show us his boxing moves. All those aggressive boxing moves must have made him terribly horny, so as soon as the clothes were removed his cock was semi-hard. It took him mere moments until his cock was fully hard and throbbing. Mitch even allowed Nick from Englishlads to play with him and his hole for a while. That gave Mitch an idea, and he soon started to finger his ass. A purple dildo is even better than a finger, so things escalate pretty fast as this straight boxer boy finds himself in the ecstasy! Lots of sticky cum flies everywhere! Mitch continues to fuck his ass with the dildo. Then we are treated to a sexy shower scene when Mitch washes all the sticky mess off of himself.
Finn Wright
Logan Brown
Henry Kane
Mitch Lee
Mitch Lee
Preview videos: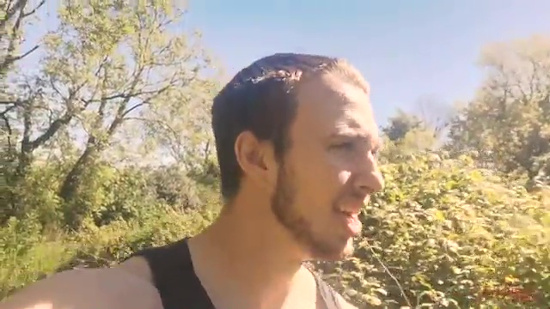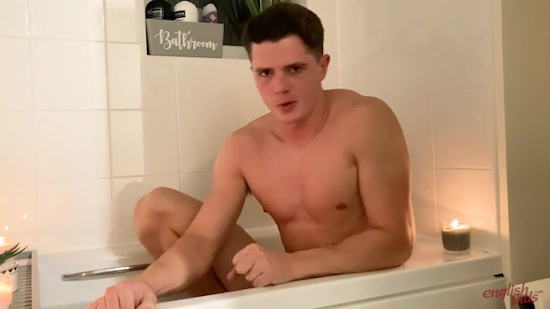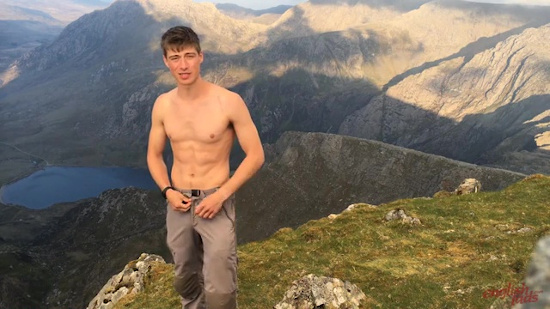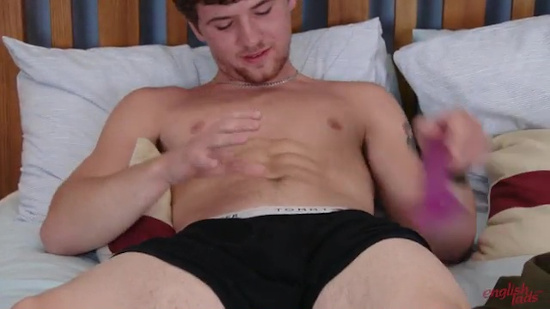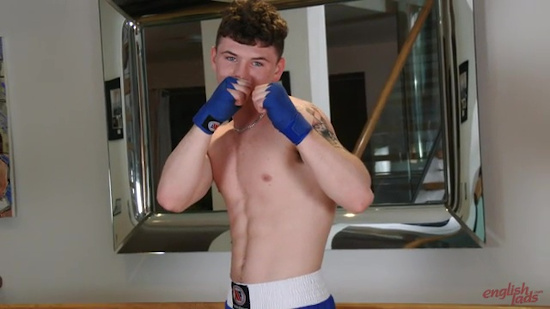 Click here to download their entire videos in perfect HD quality at EnglishLads!
English Lads is a fantastic site with loads of very manly, straight lads from England who love to show off and jerk off for the camera.  The guys that appear here are usually not found on any other site, so the content is quite exclusive. All movies are in HD quality.