Today we're going to check out two hot and hairy straight guys: Mike and Eli.
Can you believe that Mike was not totally convinced that he should do videos? I suppose he might be thinking that he doesn't have what it takes to appear on one of these videos, but gosh, he was so wrong about that! Even his cock wanted to tell him how much he needs to do porn videos. Namely, as soon as the camera started rolling, Mike got an erection, just from the mere fact that he knew he was being filmed! Now, that's a natural porn talent, if there ever was one!
Mike has a great, beefy and very hairy body. He sports a beard on his handsome face, and obviously he's not into shaving his chest, which we always support and commend. As we've already mentioned, his cock got hard as soon as he dropped his pants, and then it remained hard for the rest of the filming time! Mike jerked off his nice big and thick dick in the room, then headed straight into the shower to wash off the cum. All the lovers of hairy men should take notice here! Mike's shower scene is very hot indeed!
*****
The second guy is called Eli. Perhaps you remember him from the time when he was walking bare-ass in the woods, and got pretty embarrassed about it. Well, Eli is more confident these days, but still quite shy and you can tell that by the way he looks at the camera. Eli was surprised when he heard some of the requirements for this type of videos. For example, he didn't know that he would have to show his asshole or to eat his own cum… but everything panned out well in the end. Eli's dick is pretty big and stiff, just how we like them. His jerkoff session on the bed is really hot and passionate, and you're heart just might pound a little faster when Eli approaches the point of no return just before dumping his load.
After the jerkoff session, Eli goes to the shower to wash himself. This big, bearded, beefy and hairy stud is a joy to watch as he's lathering his body in the shower, and then letting the water wash it all off. I guess we'll be seeing Eli again soon, in some even more self-confident release!
Mike
Eli
Preview videos: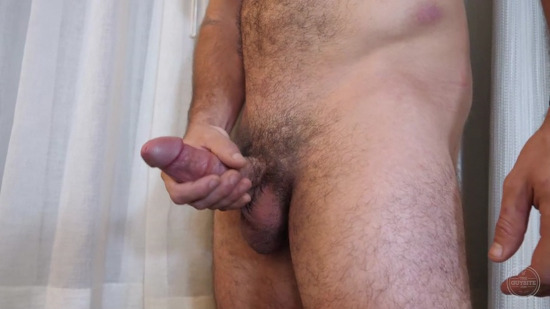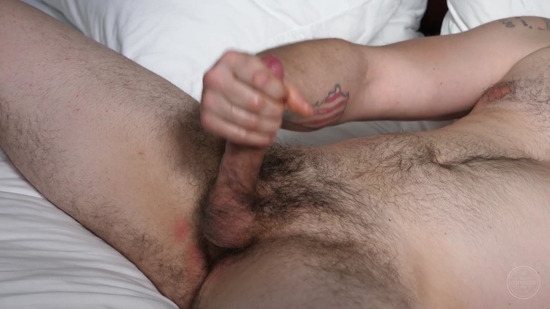 Click here to watch their entire videos in HD quality at The Guy Site!
The Guy Site is a great destination for all lovers of amateur, "next-door" type of guys. These guys are not "pretty-perfect", they look more like your next door neighbor, but just because of that they are more authentic and hence more realistic!
When you go and walk around your neighborhood you're more likely to  meet one of these hot "next-door" dudes than some perfect bodybuilder. That's not to say that there are no bodybuilders on The Guy Site, but even they are amateur types. That's why I really like The Guy Site. Certainly worth checking out.