We've already see hot military stud Kodie on several occasions, although it was a while ago. But this is a footage that I haven't featured yet, and it's Kodie's jerkoff session plus some experiments with toys!
Kodie is a 21-year-old Marine who hails from New York. He is 5'7" (170 cm) tall and weighs in at 145 lbs (66 kg). This was recorded when Kodie had just spent the previous week in the field "running and gunning" with his battle buddies. The training involved several exercises, and they all left him spent and horny as hell! He decided to drop by Major Wood's Headquarters once again for a quick jerkoff session. But Major Wood had some extra plans for this session. Kodie wanted to earn some extra cash so he could spend the weekend with his new girlfriend without thinking about money too much.
Kodie's cock is very nice and of decent size – 7 solid inches of hard military man-meat! The Major kept suggesting to Kodie various toys and vibrators, and it seems that Kodie had lots of fun experimenting with those… check out his comments and how surprised he was at their effects.
Kodie was so delighted with the feeling that the toys produced that he decided to pop his own cherry with one of them! When he eventually reached the point of no return he shot a nice load of thick white cum down his cock shaft. Kodie then went to the shower to wash off his own spunk.
Since we're featuring Kodie, I thought that we could also revisit his very hot "helping hand" session, so I've included that video in this post as well.
Preview videos: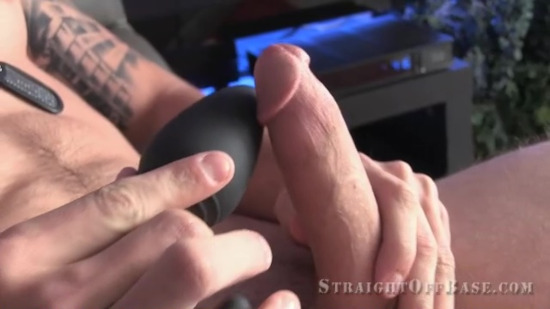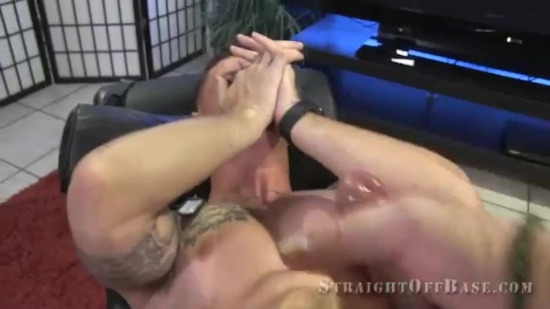 Click here to watch their entire video in perfect HD quality at Straight Off Base.