Geo (a.k.a. George Doveck) is a hot submissive bottom guy. He has spent the entire day searching the online ads and social media sites  trying to find a suitable Master, but nobody was available today.
His tall studly roommate and colleague Issac Eliad thinks it would be cruel not to help his mate when he's in such desperate need of a good, demanding Master, so he tells Geo "I will be your Master, and I will make you serve me like a slave."
Well, things could not have turned out better than that, and Geo is already om his knees, trying to be of service for his new Master. Issac's big manly feet have been the subject of Geo's many horny daydream fantasies, and now he finally has a chance to worship them. After sucking on Issac's big stiff cock for a while, Geo is more than willing to take a hard ass-pounding from his new Master.
There's one thing that Issac didn't quite think through well enough, though – what if his roommate Geo ends up liking it too much?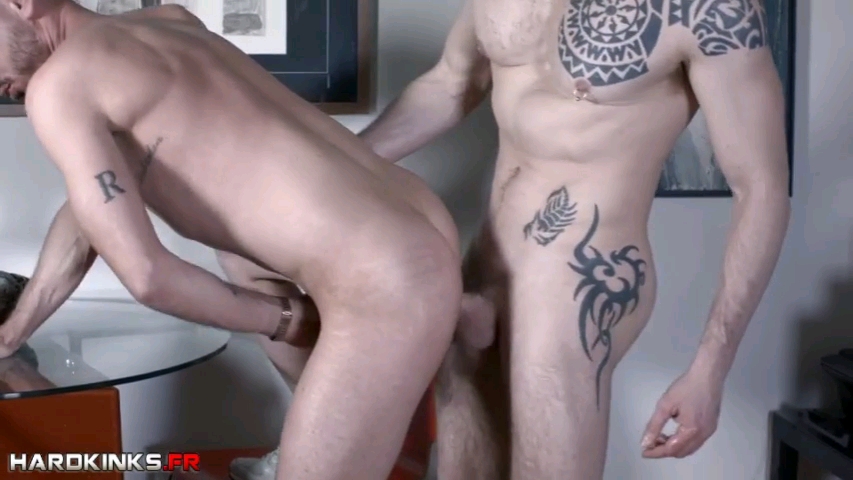 Click here to watch or download their entire video in HD quality at HARDKINKS!