Staghomme presents a brand new episode: Barceloneta by Night … and boy oh boy, do they have a kinky and utterly hot new movie!
On enormous rocks covered with graffitti on the Spanish Barceloneta beach two horny fuckers record themselves getting it on with their camera on night vision. As the Mediterranean waves crash against the rocks Damien tells Bruno to get down on his knees. Bruno starts sucking but Damien tells him to hold on a minute….He's got quite the piss load to unleash all over Bruno. He then comes back to Damien's cock to get those last drops and then finish sucking him off till Damien busts a nut all over him.
Damien hands the camera to Bruno and gets down on his knees since his turn to swallow that big fat Catalonian cock. Bruno decides he wants more, so he sticks that monster dick of his deep into Damien's hole. "Slowly, slowly!", Damien begs. Bruno doesn't pay too much attention to his pleads, until Damien finally can't take it anymore and takes Bruno's dick out of his ass, only to end up with all of Bruno's thick whit splooge all over that pretty face of his!!!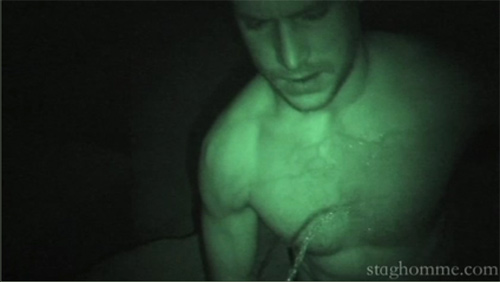 Click here to watch this whole amazing video!
You will love the raw sexiness, dirty talk and passionate sex between Bruno and Damien…both of which you can watch only at Stag Homme!!