Micheal Keys and Evan Mercy are two straight buddies that literally grew up together. "Best friends since the sand box" they said. They are originally from Kentucky but they recently moved to South Florida hoping they'll find a better job.
They claim that they are best friends since childhood. They are both completely straight but willing to experiment and explore each other as long as they can make lots of money quickly and painlessly (we'll see about that!).
For the first part we agreed that they will just jerk off and suck each other off. They get hard pretty fast and stroke each other's dick. Then they start giving each other head and it looks very nice from my vantage point of view because these boys really look straight.
Eventually they cum onto each other's chest, totally drenching themselves and making a big mess.
They are both 21 years old and have tight, athletic bodies that emanate sexuality and masculinity. Let's see them in action and hope there will be much more to cum in near future!
Short preview video: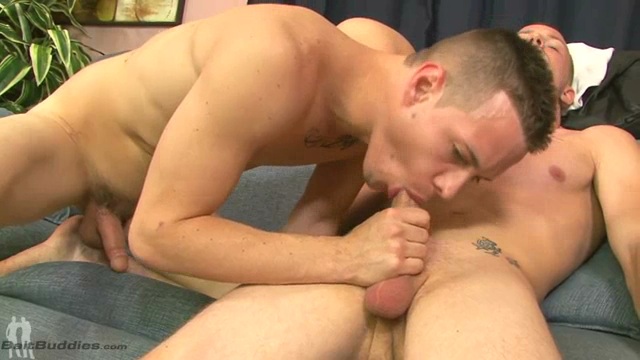 Click here to watch their complete video in HD quality at Bait Buddies!
Bait Buddies is a pretty hot straight guy site with plenty of updates and some very hot guys indeed. There is always a "bait" dude who is bi or gay, and a "straight" dude who needs to be seduced into gay sex. Clearly this is usually staged, but it's pretty hot nevertheless!