Many gay dudes have this dream, to meet a muscular stranger, go with him to a hotel room and get fucked so hard that the memory of the event never fades!
Jaxon was obsessing about that same thing: his daydreams included his hands eagerly checking out the stranger's hard muscles and his ass was itching to receive the stranger's hard cock deep inside.
Well, lucky him that he works in the porn biz, because as soon as he told his fantasies to our director, a suitable "stranger" was found – none other than newcummer Brogan (check out his other video here). Jaxon says that Brogan fucked him so hard and well that he was still quivering for several minutes after Brogan made him cum. Nice, passionate fuck scene for sure.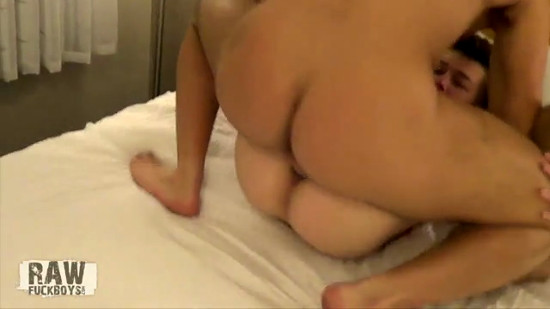 Click here to watch their entire video in HD quality at RAWFUCKBOYS!