by Ben Daniels (Admin) on Apr.12, 2019, under Keumgay
Aleksandr is a young and hot banker who arrived in Paris on his business trip as an international bank sale affairs agent. He intends to keep his job, and has no plans about doing porn for money. However, he was curious to learn something about it.
The Keumgay director and Aleksandr met in a gym club in the center of Paris. They talked after his workout and Aleksandr wanted to see how a typical porn film is made. He wanted to come over to the studio and see how it all goes. And so a randez-vous was set up and Aleksandr arrived during his midday work break.
Since the model who was planned for the afternoon was very late, all the recording equipment was already set up, and the Keumgay director proposed that Aleksandr does his own video shoot instead of the other planned model. At first, Aleksandr was reluctant about letting another mature guy touch his naked body, but the other guy (masseur) convinced Aleksandr that it was no big deal anyway, so he got more relaxed as the time went by.
When Aleksandr removed his suit he revealed a very nice toned body, as well as a rather big and fat cock! Both the director and the masseur were more than happy to provide a helping hand and massage for this outstanding young stud. And when it came to wanking his cock, both guys were at it, and did their best to make Aleksandr feel at ease.
Aleksandr was pleasantly surprised and thrilled by this whole handjob thing, and, by his own admission, he went a bit further than he had planned before the shoot. We hope to see more of this 26-year old straight hottie pretty soon.
Preview video:
Click here to watch or download his entire video in HD quality at Keumgay.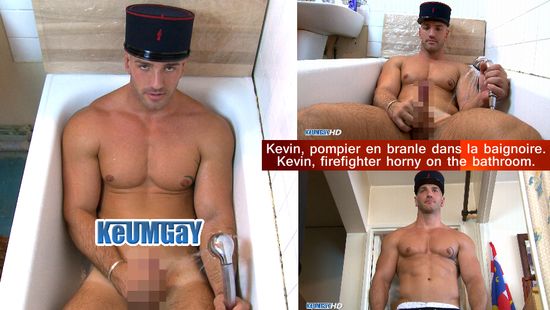 :Aleksandr, banker, big dicks, fat cock, French guys, handjob, handsome, helping hand, nude male studs, straight men