Today we are going to take a closer look at three hot straight guys from England: Lewis Grant, Cameron Thomas, and Noah Ford.
As the saying goes, "young and full of cum", and it couldn't be more true when it comes to Lewis Grant. He's one very impressive young man, with a huge uncut cock and the uncanny ability to cum repeatedly many times in a row. I just love looking at his big stiff cock that looks like a rocket on a launch pad! It's interesting to note that even when Lewis shoots his load, his dick remains fully hard and he can then stroke it some more and cum again. That's certainly an unusual ability in a man and very impressive!
Today he arrived on his scooter straight from work. He didn't waste any time and immediately took off his laborers clothes so that he could show us his fit lean body. Lewis took up the challenge to try to beat the previous record in cumming repeatedly, which was held by Scott Stone's record of five cumshots in a row!
Lewis's first cumshot was actually outside, because he arrived on his scooter and started to wank off right there then and there. After only several minutes he shot a huge load of sticky cum. Then Lewis went inside and just kept on stroking that beautiful dick of his. More cumshots ensued, and director Nick also decided to lend a helping hand to just help out this hot stud in taking care of his cock. In between cum shots Lewis would wash off all that jizz from his body, and sure enough director Nick was right there to film it all.
At one point he went on the stairs and just enjoyed stroking his dick there, and then he went back on the sofa, where he dumped several more loads. His legs would tense up, and you could tell that his balls would become hardened just before another stream of jizz would be ejected from his hard cock. And so, in the time period of just a little over one hour  Lewis managed to shoot SIX loads, which is of course the new official record on Englishlads. After the action was over, he headed straight into the shower to wash off all that jizz and his hard day's work, which was all also duly recorded by director Nick's camera.
*****
Young blonde jock Cameron Thomas decided to broaden his horizons a bit more, and this time around he was more relaxed than ever before. We find him in the bedroom wearing his sporty tracksuit. Naughty director Nick couldn't resist the temptation to explore the insides of Cameron's boxers! His bush is natural, he has defined abs, and a pretty well built lean body.
The director played with Cameron's uncut dick until it got fully hard, and when it's hard it's really hard! And Cameron likes to show it off sticking out while he's still wearing his gym clothes! Cameron then proceeds to stroke his dick, and he does it in several different positions. Eventually he assumes the doggy position, gets on all fours and allows us to see his hot arse and asshole in great detail.
Cameron had never had any previous experience with spanking, and today he decided to give it to go. Director Nick was all too happy to provide the needed spanking, and also wanked Cameron's dick at the same time.
Cameron then takes the matter in his own hands, and strokes his big hard dick until he finally shoots a big load of cum all over his abs. Then it's time to wash off all that lovely jizz in the shower, which is another great scene in this exciting new video ay Englishlads.
*****
It has been three long years since we last saw Noah Ford. And how things have changed since then! Noah is now more relaxed and even naughty, albeit still a little shy and nervous.
Noah works as an electrician, and he arrived at the Englishlads studio wearing his work trousers and all his tools! He really looks so sexy in that work outfit. He has a somewhat hairy and well defined body, and was eager to show off his large uncut dick for the camera. It's such pleasure to see that big rock-hard cock protruding from his boxers!
It doesn't take long before he starts stroking his dick, and he even gets creative and uses some of the tools from his bag to jerk off. He gets down on the floor, spreads his legs and gives us a good view of his hairy hole and hairy legs.
Noah then proceeds to power wank his dick, and with the little help of his pliers he quickly reaches the point of no return, spraying his load all over his bush. Time to wash off all that sticky mess in the shower!
Lewis Grant
Cameron Thomas
Noah Ford
Preview videos: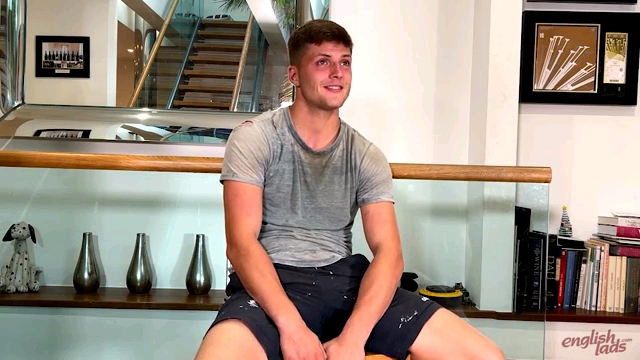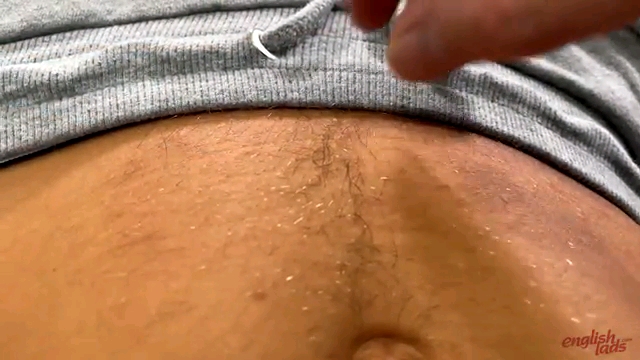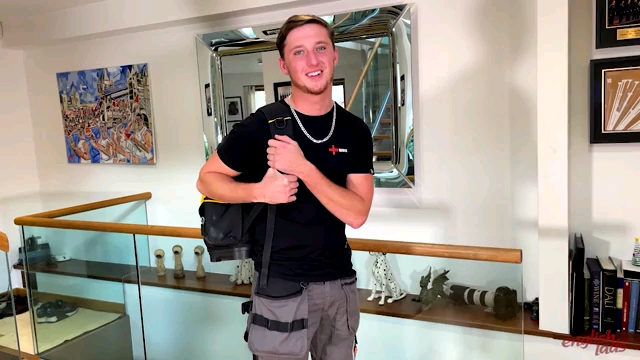 Click here to download their entire videos in perfect HD quality at EnglishLads!
English Lads is a fantastic site with loads of very manly, straight lads from England who love to show off and jerk off for the camera.  The guys that appear here are usually not found on any other site, so the content is quite exclusive. All movies are in HD quality.