Today we are going to take a closer look at five hot straight guys: Dustin Healy, Troy Connolly, Chris Little, Lewis Grant, and Aiden Kennedy.
Dustin Healy is one remarkably tall and muscled straight lad. This is his second appearance on Englishlads, and we can tell you that it took a lot of friendly persuasion to talk him into doing his first ever manhandling.
Dustin has a truly amazing large cock: it is massive and thick and uncut, and when he's aroused, it gets hard in seconds and remains hard as long as it needs to!
Dustin takes off his clothes, and director Nick starts off by putting some rubbing oil onto his strong ripped chest and abs. Finally, Dustin's boxers are removed as well, and when he turns around his bubble butt is fully exposed. The director is irresistibly drawn to this guy's amazing ass, muscular back and hairy legs.
After some time, director Nick turns him around again, and merely touches his uncut cock, which was enough to push it to a pulsating erection! Dustin is given plenty of oil to help him with his wanking adventures.
He strokes his huge hard uncut cock until he finally shoots his load! His warm jizz splattered all over his armpits and flew behind him as well! Dustin then heads straight to the shower where he washes off all that sticky mess!
*****
When you put three horny straight guys together in a bedroom, you can bet that there will be some kind of hot action going on spontaneously. All three guys, Lewis, Chris and Troy, have very nice hard uncut cocks. The lads start off by kissing each other, and wanking one another's cocks at the same time.
Lewis is quick to swallow Chris's hard uncut dick and keep it in his mouth, savoring every inch of it. Meanwhile, Chris sucks Troy's meaty cock with great gusto! Troy proceeds to fuck Chris's eager ass, and Chris assumes the doggy position which proved to be convenient because it allowed him to suck Lewis's cock while getting fucked by Troy at yhe same time.
It seems that Chris really liked getting his ass drilled by a hard cock previoysly, so he thoroughly enjoyed being pummeled by Lewis' cock. Then Troy joins them as well, and all three guys start to chain fuck one another!
Lewis probably got the best position in the middle, enjoying both giving and receiving hard cock. He fucked Chris really hard, and at the same time Troy drilled his ass without mercy. It's no wonder that Lewis was the first to shoot his load straight into Chris's ass, which ignited Chris's passion even more so he shot his load all over himself!
Then all three lads devote their attention to Troy's cock, both sucking it and playing with his balls. Lewis was so turned on by all this that he shot a second load! Troy suddenly shoots his jizz as well, and it's a wrap!
*****
Aiden Kennedy first appeared on Englishlad's sister site Fityoungmen some 6 years ago, when he was only 18 years old. Now, after a rather long hiatus, this hairy, handsome and masculine man returns.
Aiden's body is hairy, with some tans, which suggests that this straight lad enjoys exposing his body to summer Sun. He has a new haircut, much shorter, so his handsome features are more prominent.
Aiden takes off his formal clothes, and starts putting his body on display for the camera. The director takes a 300 degrees tour of all of his muscles. Soon enough, this horny straight guy starts playing with his uncut dick!
He strokes it with great fervor until he finally shoots a nice load of jizz all over the floor. The director then follows him into the shower where Aiden washes off his body.
Dustin Healy
Chris, Lewis and Troy
Aiden Kennedy
Preview videos: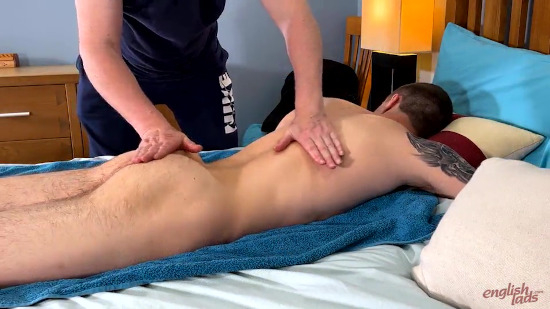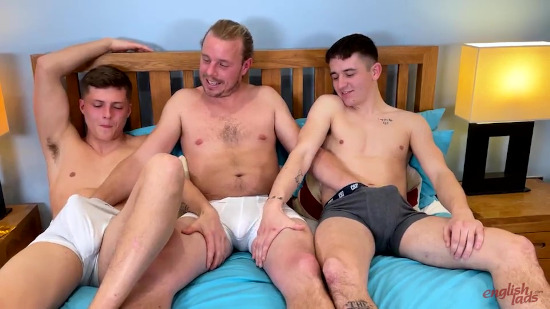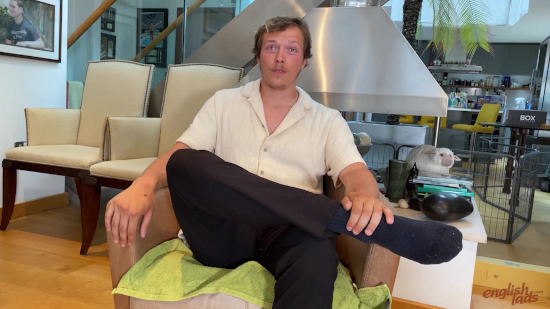 Click here to download their entire videos in perfect HD quality at EnglishLads!
English Lads is a fantastic site with loads of very manly, straight lads from England who love to show off and jerk off for the camera.  The guys that appear here are usually not found on any other site, so the content is quite exclusive. All movies are in HD quality.