by Ben Daniels (Admin) on Dec.04, 2009, under SpunkWorthy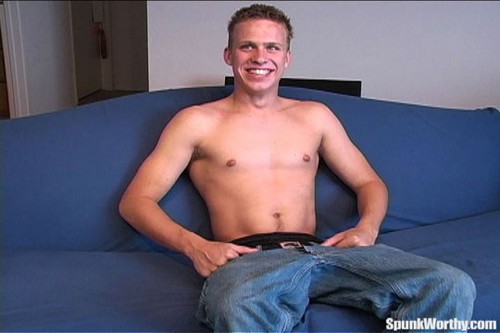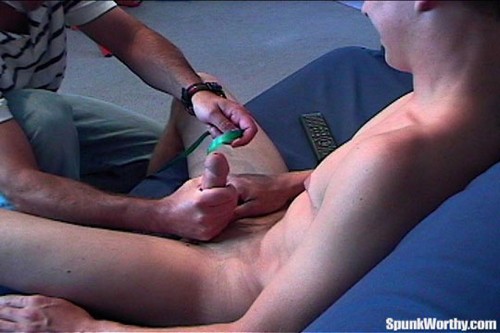 I met Mark down at the beach here in San Diego and gave him my, "How'd ya like to do porn?" line. Luckily he was interested. And luckily he had turned 18y/o just three days earlier!
Mark's a total hottie, but what I didn't expect was to see an 8-inch dick flop out of his pants. On his tight swimmer's build it looks HUGE. I made sure to measure it and get a little perv grab in there.
Mark delivers…
Click Here to Read This Entire Post...