by Ben Daniels (Admin) on Jun.18, 2019, under TitanMen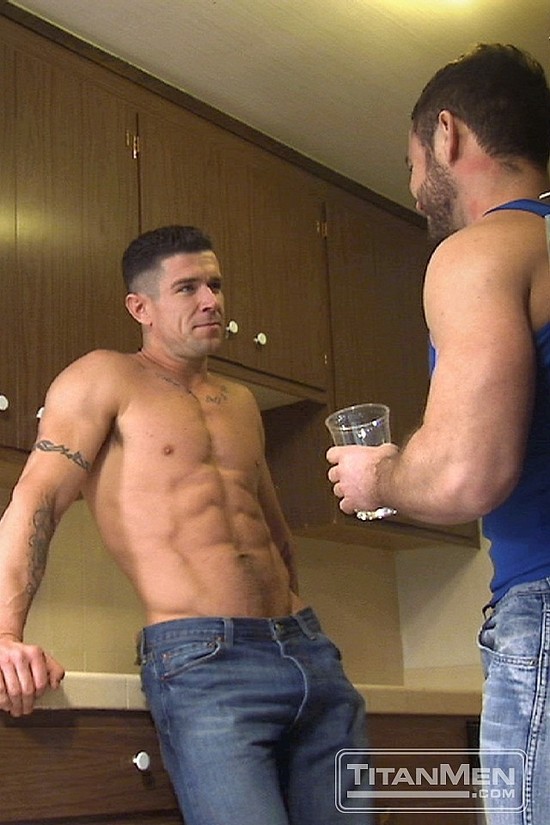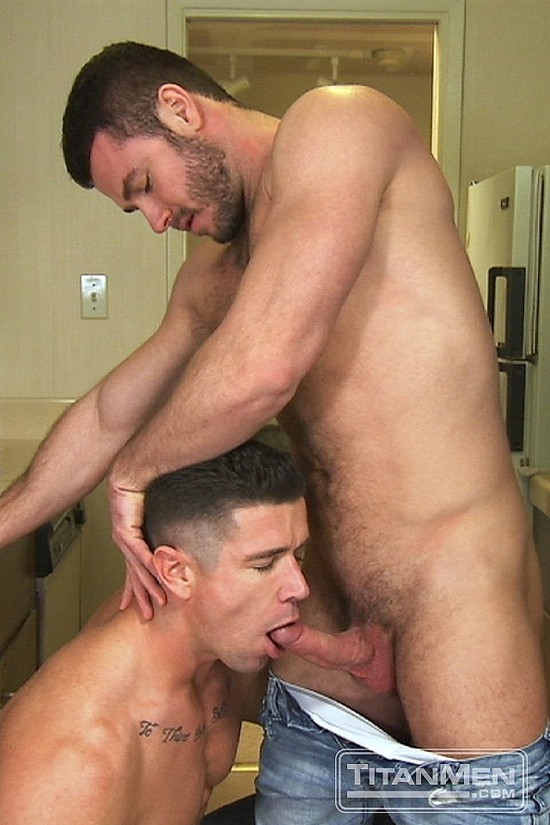 Hairy muscular stud Jessy Ares is horny as ever, and in this video we can watch him getting "close up" with his buddy Trenton Ducati. Jessy is in the kitchen when Trenton comes in and they start with some small talk. But they can't hide the fact that they are both horny as hell and that the only thing on their mind at that moment is how to get off with each other.
Trenton can feel Jessy's breath on his …
Click Here to Read This Entire Post...