Trent is the fantasy straight guy we'd all love to take home with us. He's kind of apple pie, boy next door type, cute, tall and sexy. But once we opened that dream boy package he transformed into a butch, muscular studly dude with a thick sculpted body, huge shoulders, thick arms, tattoos, just the right amount of chest hair, a thick manly voice and an even THICKER C0CK. Who woulda thunk? Even our hot Bait boy Tucker was stunned to see what he had to look forward to (watch "after the shoot" or check out our Blog to hear just what he said).
Trent told us that his girlfriend was cool about him doing a dirty movie, they were a very open minded couple. They even once did a girl-girl-guy 3-way. Well, we also had a 3-way planned for him, but again that unreliable girl didn't show up. So, Trent got to to do something really new – a 2-way, just him and our gay Bait boy. We wondered just how "open" his girlfriend would be about her all American honey doing another guy. Anyway, It took some prodding and convincing to get Trent to dip his toe into this new experience. Well, we dipped him alright, right up to to his neck. He had his hard, thick tool worked on by another dude's mouth, he had a another dude's hard meat in his and then fucked this dude like a jackhammer! The scene ends in one of the wettest finales we've ever shown. Tucker has been the Bait in our game many times – but was so turned on by this guy that he blew enough spooge to slime himself up to his chin. Trent pulled out and added a seven squirter creating a hot sperm and sweat soup on Tucker's chest.  There's so much hot,sexed up action, we don't think you'll be able to hold off all the way to the end of this one!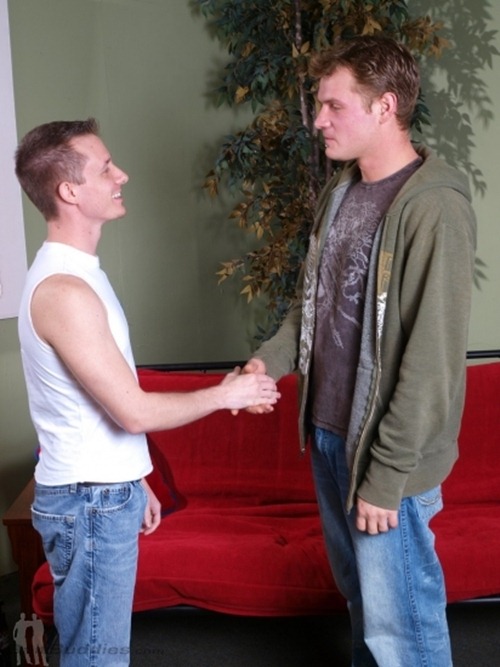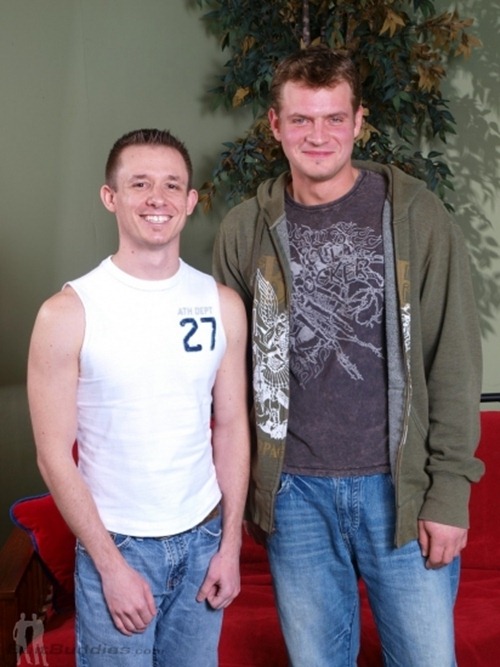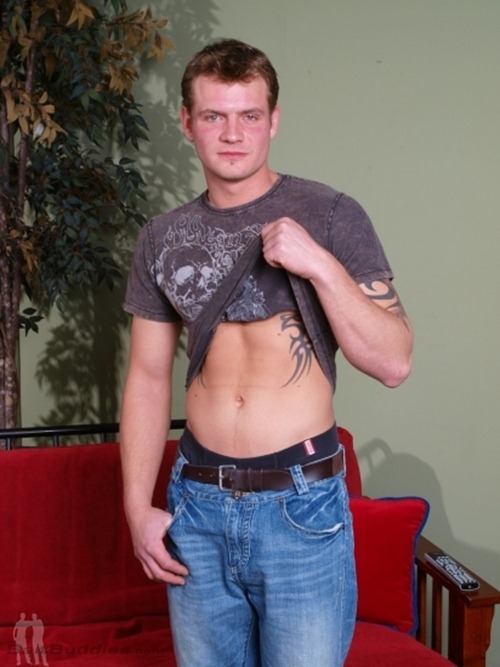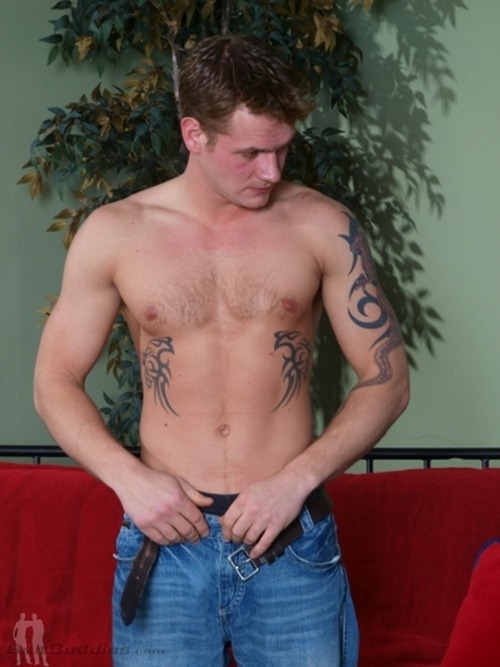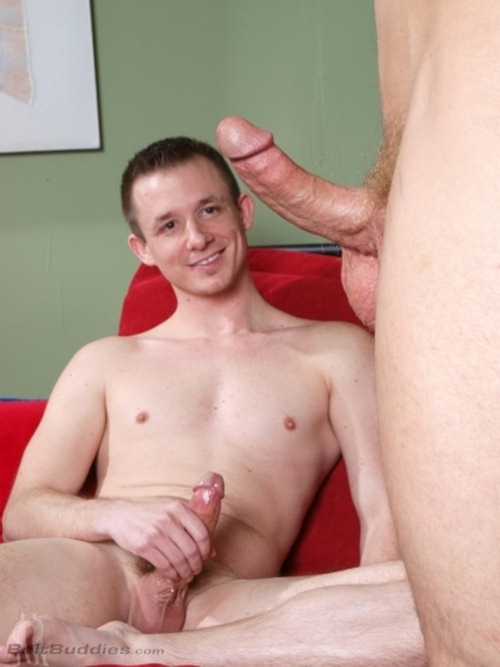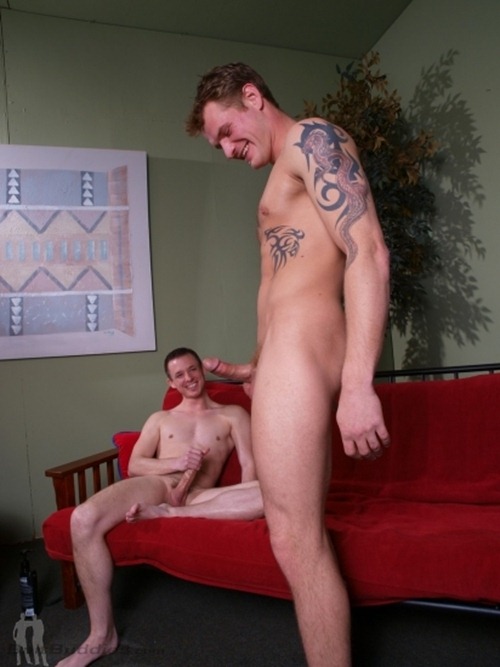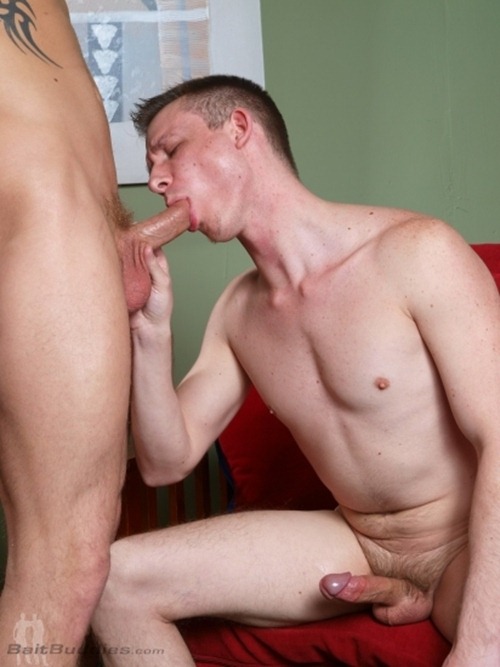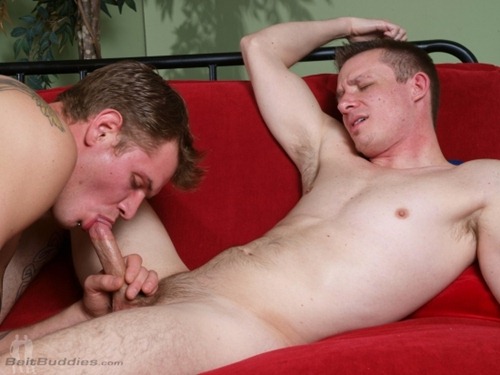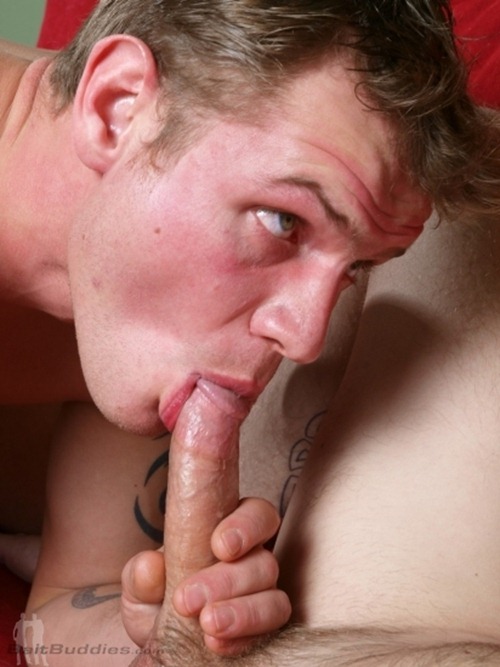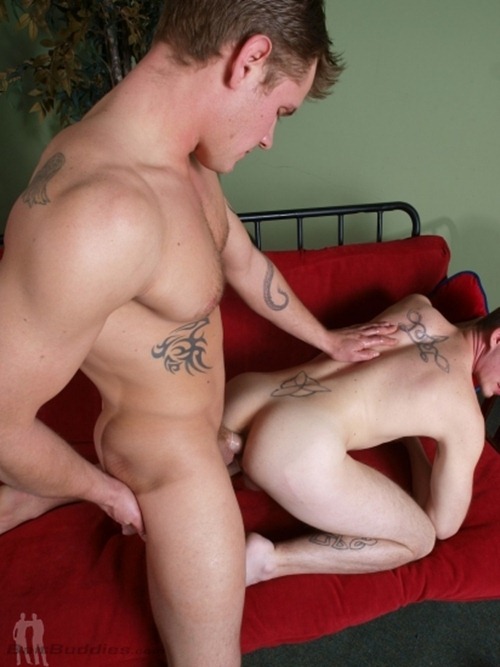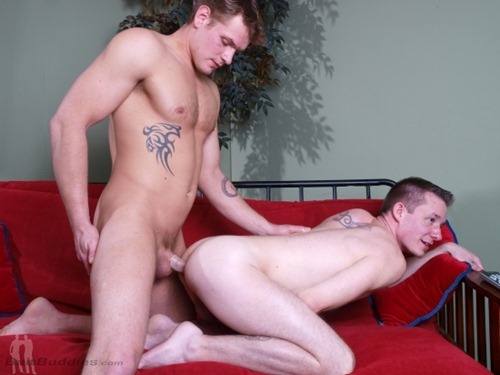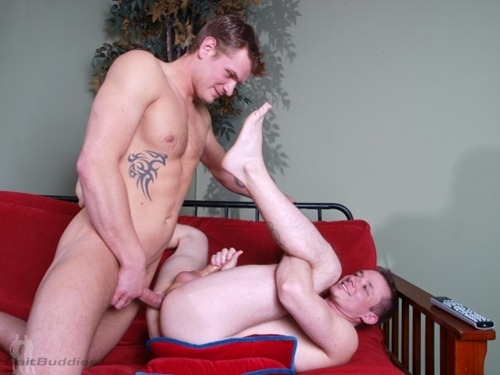 Click here to watch this entire movie!
Baitbuddies is a great new site that features straight and "gay for pay" studs who find themselves in odd situations.