Master Mike and Master Lee are two buddies who take the greatest pleasure in inflicting pain and abusing their subs. They are street thugs who learned all their skills on the streets. They are utterly merciless and you'd better listen to their demands or you might not like how they treat you after that!
Today they found one pitiful sub, tied him up, spat their saliva and put cigarette ash into his mouth and used various dildos to examine his little ass.
Then they put a clamp on his nose and forced him to swallow their huge dicks. They pushed and shoved their big peckers until the lowly sub began to choke.
Short preview video: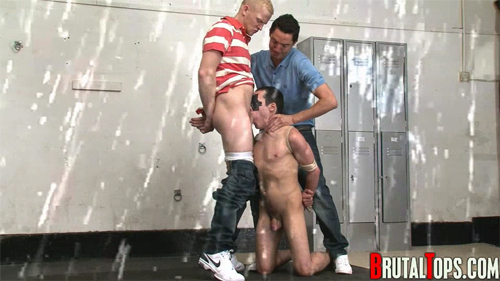 Download this and many other horny new BDSM videos at BrutalTops!
Brutal Tops is a fantastic site for lovers of the most ferocious sexually aggressive doms in the world. These dominant men love to give orders which have to be obeyed!